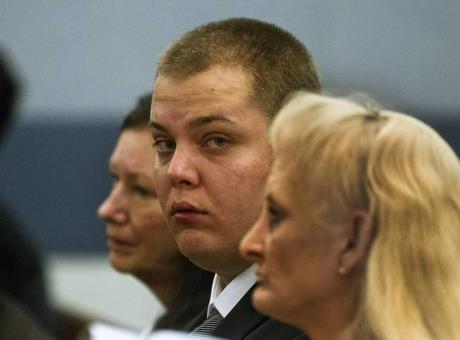 J

im Edward Johnson, who told police he accidentally shot his friend while filming a rap video at the Palms, appears in Justice Court for a prelim hearing on Tuesday, July 1, 2014. L.E. Baskow
Local news reports
A 26-year-old Las Vegas man has been sentenced to 18 months to eight years in prison for what he maintained was the accidental shooting of his friend, an aspiring rapper and former U.S. Marine.
Jim Edward Johnson was sentenced Tuesday after pleading guilty in August to voluntary manslaughter in the May 15 slaying of Evan Plunkett in a suite at the Palms  by Browser App+ v1"> by Browser App+ v1"> by Browser App+ v1">CASINO

 Resort.
Defense attorney William Terry maintained that Johnson tried to stop a scuffle when the gun fired accidentally.
The 25-year-old Plunkett lived in Henderson and rapped as "Hollywood Will."
Police say some 50 people fled the shooting at a rap video taping party at a posh 34th-floor penthouse.