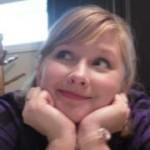 Freelance Reporter from Groovelive Lindsey Jo Riley FB: https://www.facebook.com/lindsey.j.riley
Groovelive recently had the chance to sit down with all six members of Larry and His Flask before their September 26th show at the Masquerade in Atlanta, GA. Currently on a cross-country tour, LAHF discussed their latest album Hobo's Lament, their grueling tour schedule, and random adventures.
These guys, originally from Oregon, have known each other since high school and have seen their band grow and evolve over the past decade. Originally a punk rock band, LAHF's sound has morphed into something nearly indescribable. With hints of bluegrass, folk, and country intertwined with punk rock, the band's sound is altogether unique and something to be experienced live. Their show from start to finish was electrifying and filled with raw energy. The audience couldn't help but dance, shout, and just let loose.
Every once in a while, we are lucky enough to meet a band that is not only exceptionally good at what they do, but are also completely down to earth and totally in love with what they do. Larry and His Flask's endearing enthusiasm for what they do was not lost on the audience. It's simply contagious, and this is a band that's not to be missed if they're in your area.
Dallin Bulkley – Guitar, vocals
Andrew Carew – Banjo, trombone, vocals
Ian Cook – Lead vocals, guitar
Jamin Marshall – Drums, vocals
Jeshua Marshall – Double bass, harmonica, baritone horn, vocals
Kirk Skatvold – Mandolin, trumpet, vocals
Let's talk a little bit about your album, Hobo's Lament, which just came out yesterday. What was the process of recording this album like?
Ian: It was awesome. It was our first time really recording in a really nice space. The recording studio was just immaculate. It was so cool. It was like a live-in situation. It was in Michigan, and we flew there, and it had bunks built in it. You live in this house that is the recording studio for the whole duration.
Jesse: It was in December so it was winter, and it was snowing, and it was the perfect time to be working on an album.
Ian: It was a great vibe and a beautiful sounding room, too. It was a great experience. The best yet, I'd say, that we've had.
Jamin: It's good to do it in the winter time, too. You're kind of stuck, so you can actually focus.
The band has quite a unique sound. How would you describe your music to people who haven't heard you before?
Ian: I don't know. It's a mixture of a lot of things really. [laughs] We just call it party music for the most part. There's a little bit of bluegrass in there, a little folk, a little country. A lot of punk and rock-and-roll.
Jamin: Gypsy jazz.
Ian: We all come from tons of different influences so we all meet in the middle in this weird amalgamation of us, whatever it is. So, I don't know. I don't know what the best genre name would be.
I was just wondering what you guys would say because I have a hard time explaining your sound to others or labeling it as a specific genre.
Jesse: [laughs] Yeah, we have an equally hard time.
You guys obviously work very hard, and you seem to either be touring or recording on a constant basis. How do you find the inspiration or motivation to keep at it like you do?
Ian: I'm sure we all have our own individual reasons, but for the most parts it's just what we love to do. We pretty much haven't done anything but play music since we were kids. It's pretty much all that we know.
Jesse: All of use since we were young, like 12 or 13, all we wanted to do is play music.
Ian: We started this band in high school for the most part, and it was totally different from what it is now. It went through a lot of changes to become what it is.
Jamin: It's just all that we've ever known.
Ian: That's kind of the idea with the last full-length [album]. We called it All That We Know. [laughs] It's literally all that we know how to do.
Jamin: [laughs] And all the songs at the time that we knew. But you know every day is kind of its own battle to keep going when things are rough.
Jesse: One of the main things that keeps me going is just people's reactions. You can inspire people. Even if one person enjoys the show and smiles at that show, that's what keeps me going.
What's the first thing you do when the band arrives in a new town?
Ian: Get the hell out of the van.
Jesse: Yep. Get out of the van. Apologize for being late.
Jamin: Find the nearest bathroom.
Do you guys have a driver or do you drive yourselves?
Ian: No. We do all the driving.
Jamin: Apart from our merch girl, which is Ian's girlfriend, we don't have any crew. [laughs] We're more of a road crew than a band.
Ian: We're like professional movers that happen to play music on the side.
Jamin: If this this falls through we can definitely get a job with any big band I think, moving their stuff. [laughs] You've gotta have goals right?
So you guys don't really have much time to explore the cities you visit?
Ian: Not really, unfortunately.
Jamin: We used to spend a lot more time in different cities, but since the tour schedule picked up so fast, you're in, you play the show, and then you're driving to the next city.
You guys have launched something you call a "Cardboard Campaign". Can you tell me more about it and how successful it has been so far?
Ian: It was an idea that Jamin and our manager had. It kind of ties in with the whole Hobo's Lament, like a hobo with a cardboard sign. It's just post any of your thoughts on a cardboard sign and send us pictures.
Jamin: I think it's been really successful for us.
Ian: It's the first time we've ever done anything like that through social media.
Jamin: If you post a photo on Facebook as opposed to just a message it doubles the hits.
Ian: It just catches people's eye, and it's a cool and fun thing to do, to see different fans across the United States.
Jesse: I was surprised to see how many people actually took the time.
Ian: Yeah, and some of the intricacies of the signs, they do amazing artwork. There was one that was a 3-D thing that was insane. Yeah, it's been awesome.
While on the road, do you ever stop at roadside attractions that you just can't resist?
Ian: As often as we can.
Jamin: But not nearly as often as we should.
Andrew: We were close to the world's largest prairie dog the other day, but we had to pass it. It was pretty upsetting because it was right there, and we couldn't stop.
What has been one of the craziest or strangest experiences you've had while on tour?
Jamin: We should think about this more often because people ask us this all the time and we don't…
Ian: We just draw blanks.
Dallin: The Salton Sea is pretty wild out there.
Jamin: Have you ever heard of the Salton Sea?
Ian: It's like a sea in the middle of California.
Jamin: It's like the end of the world. It seriously looks like something from the apocalypse.
Ian: There were thousands of dead fish that were washed up.
Jamin: The water is way saltier than the ocean, so it's really corrosive. All the salt just turns the metal into this thick rust.
Have you had any experiences that really stand out or you consider extraordinary?
Jamin: We just recently drove to Alaska, which bands usually don't ever do that. We drove all the way up, and it was amazing. It was gorgeous. We did kind of have time to camp a little bit.
Ian: Yeah, we camped every night.
Kirk: One of the promoters hooked us up with a rafting float through the world's largest bald eagle preserve. That was pretty cool. And we saw a gray wolf.
Ian: We saw grizzly bears and tons of caribou. It was incredible. So the culmination of that trip ended with a three day ferry ride all the way back from Alaska to Washington. The whole trip was amazing.
Did you see many people while you were in Alaska?
Ian: Not really. We stopped in this little town called Chicken. [laughs] They had a panty cannon. They would apparently cut the panties off a woman with scissors and shove it in this weird cannon with a bunch of gun powder, and they'd blow the panties to shreds out of the cannon.
Jamin: This was inside. They have like a population of 15. They have a bar, a souvenir shop, and a liquor store, and it's all the same.
Ian: [laughs] Yeah, it's all the same place. Yeah, it was interesting.
What artists or bands have influenced you as musicians?
Ian: There's so many. I would say as in current bands, Murder by Death, who have really influenced me as a song writer. They're just a great band, and we finally got a chance to meet them, and they're great people.
Jamin: And we've really been into this band called Dr. Dog.
Ian: Our original influences when we were growing up obviously include the local Oregon punk rock scene. There's this band called the Confederats, and a bunch of little bands around our scene that were super important to us.
Jamin: Definitely punk rock started it because you can see that people can do this. As kids you can go play. You realize you can get out there and play shows and do what they're doing.
Ian: Yeah, and there's all the old folk greats like Woody Guthrie. All the old folk dudes like Jimmie Rodgers.
Jamin: Cash. [laughs] We should definitely think these things through.
Do you guys have any pre-show rituals?
Ian: Yeah. We do this thing before getting onstage we call "getting in tune". We get in a big huddle and scream from low to high.
Jamin: It sikes us up and gets the blood flowing. We've been doing that for a couple of years now.
Dallin: We just get ready to be loud.
Jamin: Yeah, that's about it. And drinking too many beers.
Ian: [laughs] We call that a ritual.
Dallin: Or habitual.
And the question on everyone's mind, how did you guys come up with the band's name?
Jamin: It was a Halloween thing in 2003. Jesse and I had been toying with the idea of having a band and getting it going, but we didn't have the name yet. We just had this idea of Jimmy and His Flask. I don't know why. It was more of just an idea of a band name. Larry just came out of this goofy, drunken Halloween night, and it kind of stuck. I mean, I had thought about it a lot because people are like that's a goofy name. But if the Butthole Surfers can be a band and people say that on the radio…
Ian: It's goofy, but it's cool. It suits us. [laughs] We're just a bunch of goofy dudes.
Check Larry and His Flask out at http://www.larryandhisflask.com/.