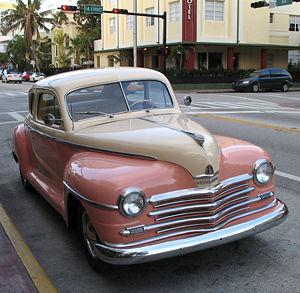 Image via Wikipedia
Learn English at language School in Miami while taking advantage on Miami's golden sandy beaches and magnificent tourist attractions. Situated in the southeastern spot of the United States, this site is one of the country's most diverse cities; with a tropical climate blend with warm gleaming water of Atlantic and the dreamful style of the world's famous sunshine state could be perfect to condition your interest in learning English language here.
There are many choices to learn foreign languages in Miami especially if you travel here whether you plan on living temporarily or simply desire to have a couple of weeks for vacation. And if you connect the improving of your English language here, you would perhaps be successful because in Miami there is a high demand for learning English and loads of English foreign language schools that offer courses available all year.
If you decide to take an Intensive English Course in Miami full time, this will completely gives you all the skills you need to enhance your capacity, even if you are just starting your career or moving ahead, programs in Miami for English language courses provide you with the tools necessary for an effective communication methods. Otherwise, consider these four practical communication learning methods:
Listening - there are several ways to learn while listening to English using electronic device such as movies on DVD and listen the dialogue clearly, or endeavor to recorded conversations online. Internet websites have lots of resources to hit countless of recorded monologues in English. There are specialize for slowly listening opportunities. Also you can record your own audio and see if you have improved. Through listening you may able to learn different accents and special vocabulary choices.
Watching - is a method of visual cue. Through this method try to watch English movies with English subtitles. In a way of reading the words appear on the screen this will help you understand the English language you are hearing, at the same time it can help you improve your reading and comprehension aptitude. As a result, once you can figure out English words without subtitles, you can then avoid using them.
Writing – Typically learning to write English starts with reading stories and recognize its basic structures of sentences. Dig up the most out of your dictionary and understand how to use each word for meaning and for pronunciation, and never forget to check your spelling. By this method you can gradually understand the explanations to build a correct English grammar.
A combination of several different styles can lend you a hand to learn best, since the brain integrates various input messages into one learning experience!