The Primate and Predator Project works across a number properties within the Southpansberg Mountains thanks to the support of many local landowners. Without this relationship a large amount of our predator research would not be possible.
For quite awhile now we have been planning to host a big braai (the South African word for barbeque) to say thank you to the landowners but also as an opportunity for neighbours to meet each other and get to understand our work better. We originally set the date for January but unfortunately the braai was postponed due to the heaviest rains of our wet season (see this post for pictures). It was rescheduled for May, a generally drier time of year.
The day started out a bit drizzly and we were worried the curse of the rained out braai was haunting us but thankfully it cleared up by lunchtime.
Kyle and the research assistants were a big help in getting the food ready.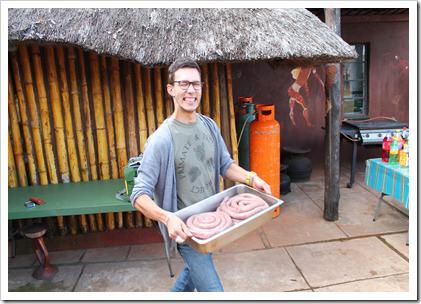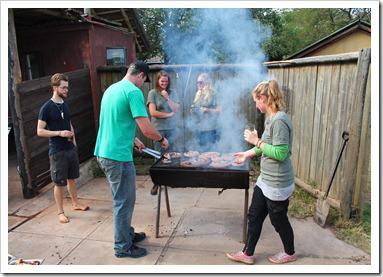 We had a great turnout with people from across six properties attending. This was the first time we had the pleasure of meeting some of the landowners in person and we appreciated the opportunity to thank them properly for their support.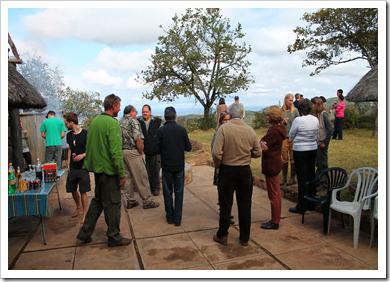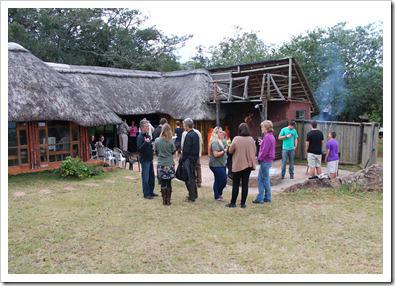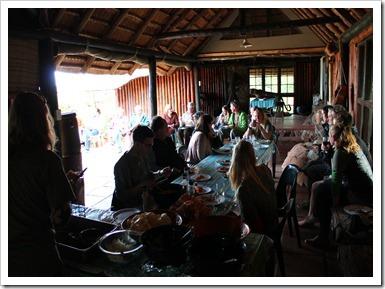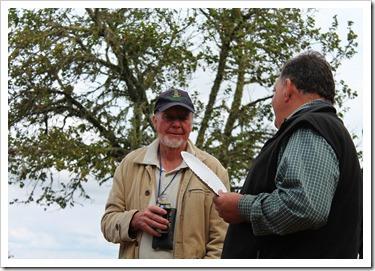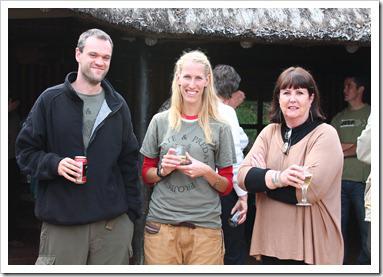 We gave a short presentation about the Primate and Predator Project's work and there was an opportunity for guests to ask questions.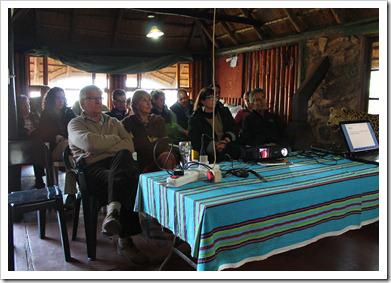 It was a really nice event and a lot of the landowners requested it becomes an annual event. We'll definitely see what we can do!