FirstLadyB| Black Christian Entertainment News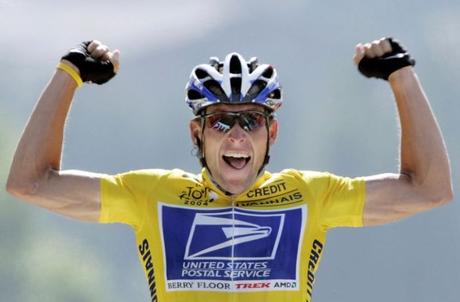 Lance Armstrong has reached a $5 million settlement with the U.S. Government.
This settlement puts an end to a lawsuit that could have sought $100 million in damages from the cyclist, according to the Associated Press.
Via Yahoo Sports:
The lawsuit was first filed by Armstrong's former U.S. Postal Service teammate Floyd Landis — who is eligible for up to 25 percent of the settlement — in 2010. The United States government joined the lawsuit in 2013, after he confessed to using performance-enhancing drugs while winning a record seven Tour de France titles from 1999 to 2005 in a live television interview. It was Landis' testimony, along with others from the team, that helped the U.S. Anti-Doping Agency uncover Armstrong's drug use in 2012.
The U.S. Postal Service sponsored Armstrong's team when he won his first Tour de France title in 1999, and re-signed for another five years to sponsor the team throughout the historic run.
"While I believe that their lawsuit against me was meritless and unfair, and while I am spending a lot of money to resolve it, I have since 2013 tried to take full responsibility for my mistakes and inappropriate conduct, and make amends wherever possible," Armstrong told the AP. "I rode my heart out for the Postal cycling team, and was always especially proud to wear the red, white and blue eagle on my chest when competing in the Tour de France. Those memories are very real and mean a lot to me."