Sixteen-year-old Deirdre Monaghan is a painfully shy but prodigiously gifted musician. She's about to find out she's also a cloverhand-one who can see faeries. Deirdre finds herself infatuated with a mysterious boy who enters her ordinary suburban life, seemingly out of thin air. Trouble is, the enigmatic and gorgeous Luke turns out to be a gallowglass-a soulless faerie assassin. An equally hunky-and equally dangerous-dark faerie soldier named Aodhan is also stalking Deirdre. Sworn enemies, Luke and Aodhan each have a deadly assignment from the Faerie Queen. Namely, kill Deirdre before her music captures the attention of the Fae and threatens the Queen's sovereignty. Caught in the crossfire with Deirdre is James, her wisecracking but loyal best friend. Deirdre had been wishing her life weren't so dull, but getting trapped in the middle of a centuries-old faerie war isn't exactly what she had in mind.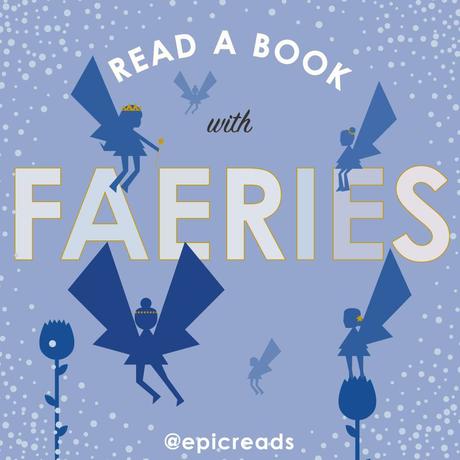 ***
[He didn't know how long he'd been clinging there]
***
(Llewellyn Worldwide Ltd, 1 September 2010, first published 8 October 2008, 337 pages, ebook, A Year of @EpicReads 2019, a book with faeries, borrowed from @GlasgowLib via @OverDriveLibs)
***
***
So I sort of love faeries, the darker and more sinister the better. So I had high hopes for this book. I'm glad to say Lament was everything I expected and more. The book seems innocent enough at first, Deirdre bumps into the handsome, intriguing Luke at a musical competition. What starts off at first as a sweet romance soon takes on darker and more sinister tones. I must say I was shocked when Luke's true nature is revealed. He's a monster with the face of an angel. Deirdre is a great character. I rooted from her from the get-go especially once she discovers that she's a Cloverhand. All of the characters in Lament are great. The faeries in this book are not cute and certainly can't be trusted; they are sly and have sinister intent. The most shocking revelation comes when Deirdre discovers a darker side to her aunt and her beautiful singing voice. Her aunt made a sinister pact with the Fae. I thought Lament was a great read and may check out the rest of the series at some point.