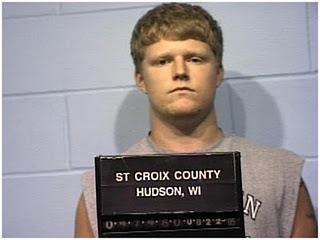 The Star Tribune reports on the deranged 25-year-old man who tried to kill his 17-year-old ex-girlfriend. That's an old picture of a 2006 arrest.
Alan J. Sylte Jr. failed to hit the girlfriend but seriousley wounded a responding cop and eventually killed himself.
This is another of the daily examples we see, which are the direct result of lax gun laws and attitudes. Shame on the gun-rights advocates who want to keep it this way.
What's your opinion? Please leave a comment.