On a recent hike to service some of PPPs camera traps, two of Lajumas' assistants turned detective, when they stumbled upon what appeared to be a recently perpetrated crime! Sandi and Simon used their knowledge of animal tracks and footage from the camera traps, to decipher the clues.
A leopard had very recently attacked a porcupine, but it wasn't clear whether the porcupine had escaped or not. As the two investigated, they found clear leopard tracks close to lots of quills from the porcupine.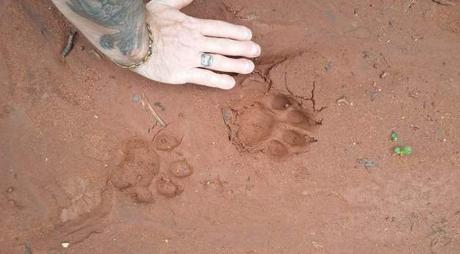 Leopard prints found at the scene - Simon's hand shows a comparison for size.
The picture below shows many porcupine neck quills, indicating the leopard got the porcupine at the back of the neck.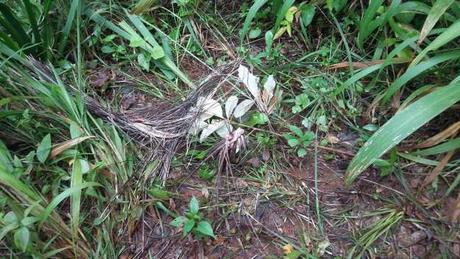 Porcupine neck quills at the scene.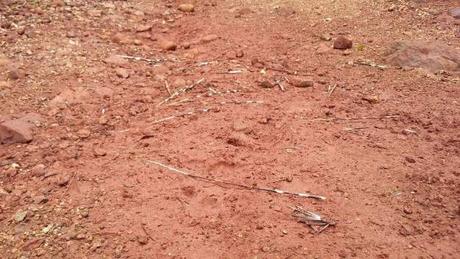 Dispersed porcupine quills alongside more leopard tracks.
There were also porcupine quills alongside further leopard tracks at least 100 m away - perhaps the porcupine was not so lucky this time!
Whilst the actions of this leopard are a perfectly natural and normal event, it was great for our assistants to be able to put the knowledge they learn here to use. They had great fun playing detective.
Move over Miss Marple, there are new sleuths in town!
This entry was posted in Uncategorized on by .