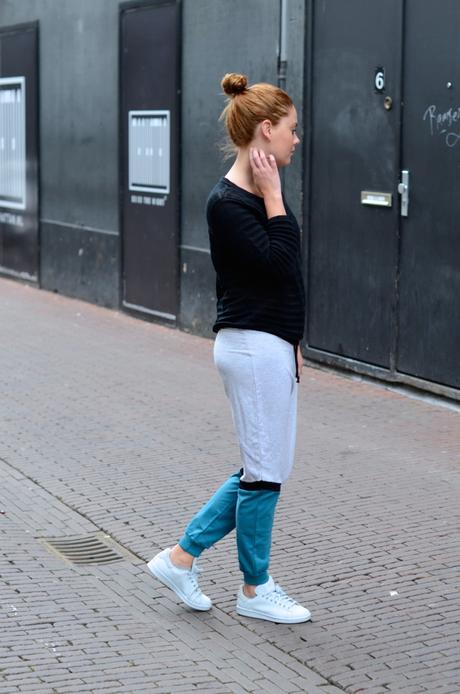 The days we spend together are the days I feel relaxed. I feel flexible, sometimes energetic, sometimes laid-back. You take me where I want to be, anywhere, but maybe not to a party. Some say you should hide inside but those who say so don't value you like I do. I'll take you with me whenever I want to, I don't care what others say. You're good for any occasion, whether it's serious or play. You and yours have a special place in my heart you know, and you're the most comfy thing I know. Sweet sweet joggers, I wear you with love I can honestly say, not only in the weekend, but especially on Friday.
My latest and 9th pair of sweatpants pictured above, from ASOS.
Top from H&M, trainers from Adidas.