Photo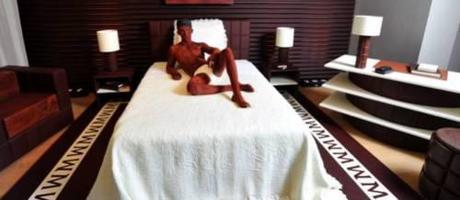 Zoom
CHOCOLATE HOTEL ROOM
Karl Lagerfeld creates a Hotel Room in Paris, created entierly out of CHOCOLATE!!!!
Everything from the carpet to the furniture and accessories is molded from the sweet goodness; weighing in at a grand total of 10.5 tones of Chocolate!
Hmmi wouldnt like to see it in summer, and im sure it would cure any chocoholics addiction!
xoxo LLM