Tammy Franklin, the wife of Mr. Gospel music himself, Kirk Franklin just celebrated her 50th birthday, and sis looks amazing!!!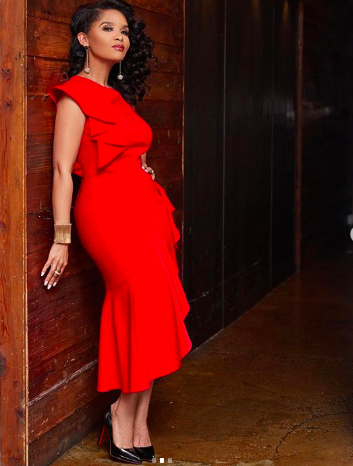 Photo Credit: Marcus Owens Photography
The mother of 3, sent Instagram up in flames Monday when she posted her 50th birthday pics shot by Dallas, Texas photographer, Marcus Owens, rocking a one shoulder red midi dress.
"I'm so extremely humbled as I celebrate this monumental birthday, Tammy shared with her followers. I've been reflecting and will continue to do so. I'm feeling so Godly confident, and yet so nervously excited about what's to come. What I know for sure: The love and support of my family/friends AND the Lord's unmerited love, grace, and mercy towards me that leaves me speechless‼️Eph 1:6"