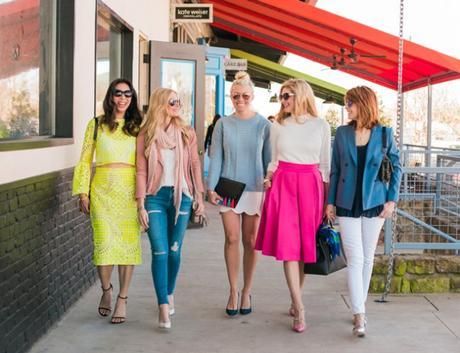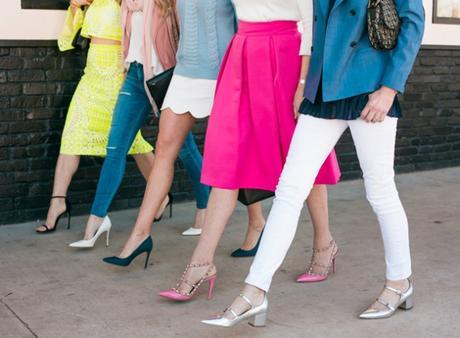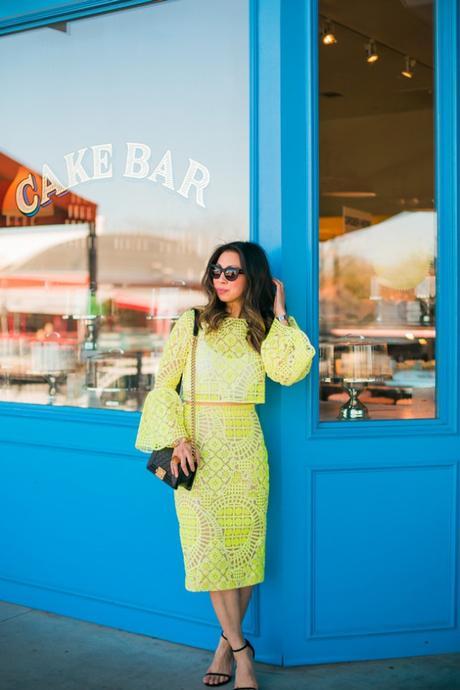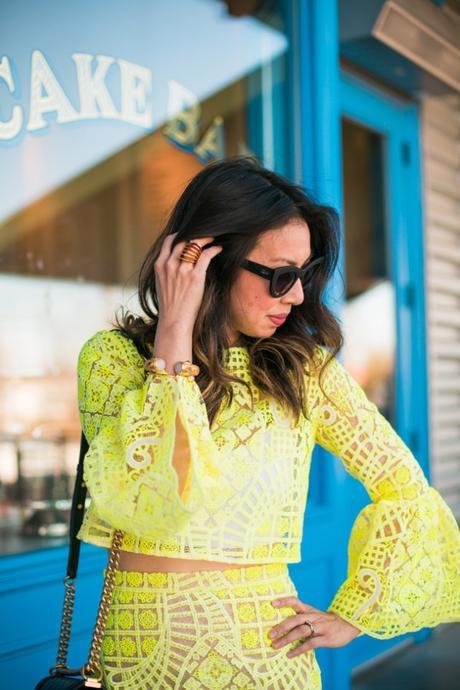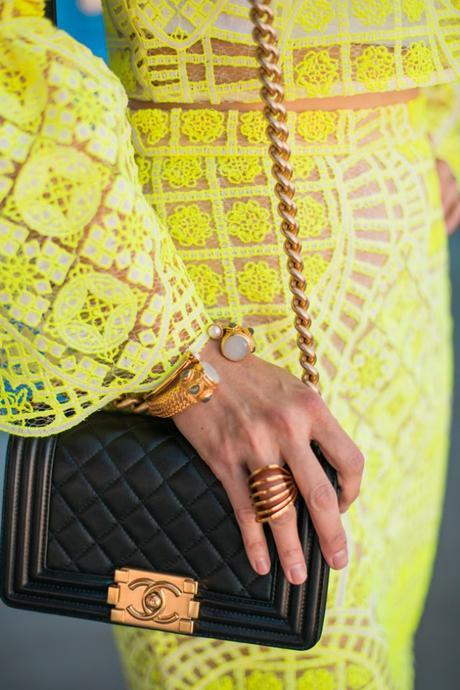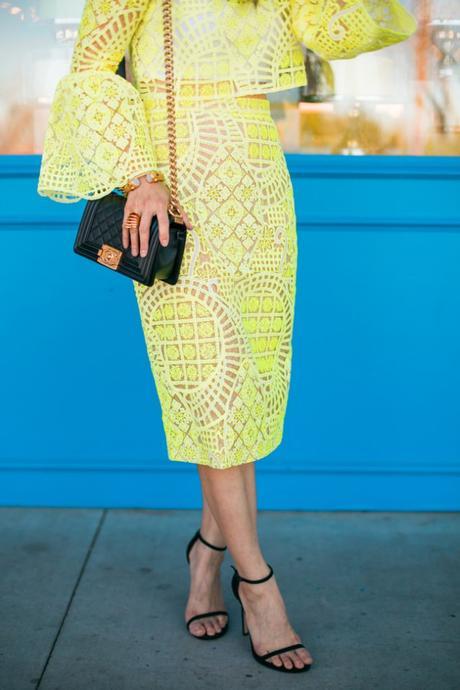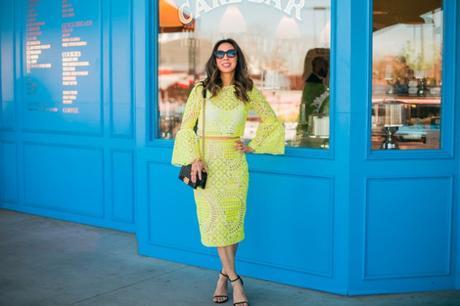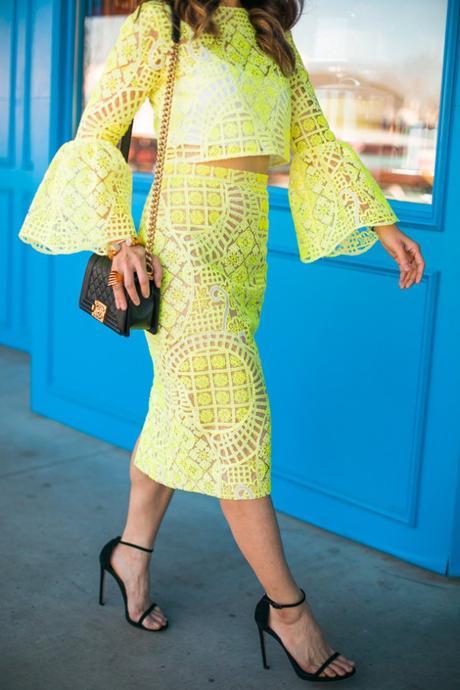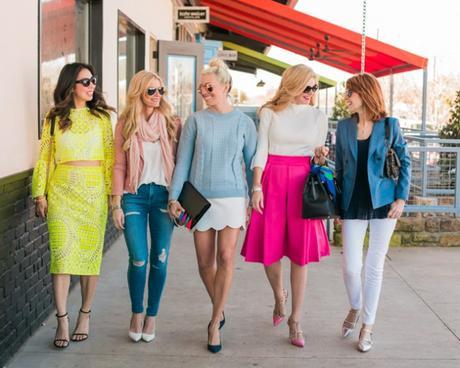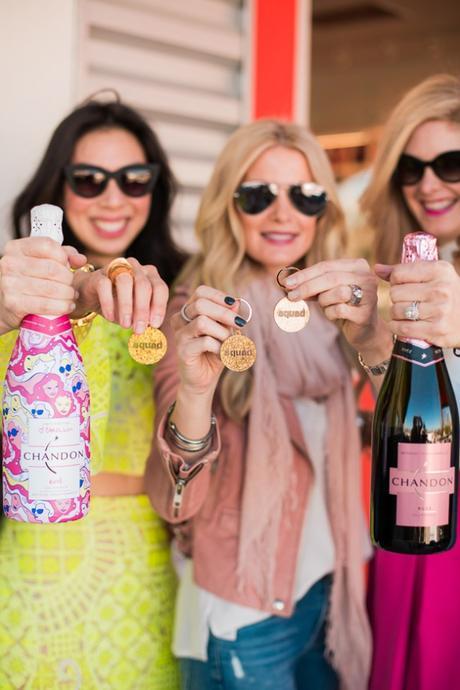 Photography by Mary Hafner
Happy Friday Friends!!  Hooray for the weekend! I am so ready for it. Little M has been battling ANOTHER ear infection. Poor babe. We can all get a little rest this weekend and maybe do a small Valentine's Day celebration. Today, I have a hair appointment… six months later. There's nothing like a visit to your favorite stylist to make you feel like a million bucks! I always put it off because there's "never enough time" and then think, "Why didn't I do this sooner?"
Anyhow, you saw the sneak peek earlier this week!  I had a fabulous afternoon with my girlfriends earlier this month at Trinity Groves. And when you're blogger, there's always a reason for a photo shoot if you get together!!!  We decided to wear SPRING LOOKS, and the weather was in our favor that day. It was beautiful and sunny, and the chill gave us a break for our visit.
Without further ado, introducing my lovely friends from left to right…
Heather of Style by Fluent, Jaime of The Real Fashionista, Tanya of Tanya Foster, and Cathy of The MiddlePage
Don't you love everyone's interpretation of Spring Style?  We are all wearing some of Spring's upcoming trends.
LACE // It's feminine and flirty and timeless depending on how you style it.  I'm wearing a bright yellow Alexis lace top and skirt set.  (FYI, the top isn't lined so I am wearing a crop top under it.)  You know me. It has to be easy, and a matched set fits the bill. Alternatively, you can wear a lace dress.  You don't have to wear head to toe lace to get on trend either. Even a little lace cami will add a feminine touch in a good way!
ROSE QUARTZ // It's one of the Pantone colors of the year, and I ADORE it!  Heather fabulously styled a leather moto jacket and pink scarf with skinny jeans and a tee. Simple and good.
SERENITY (aka a cool light blue) // It's the other Pantone color of the year. Jaime paired a chunky knit with a cute scalloped mini and topknot! Love it! Would you believe that she is a mommy to three little ones?
THE MIDI SKIRT // The midi skirt is one of the best style inventions EVER!  It is flattering cut on everyone.  I may jump off a bridge if these ever go out of style!  J/K. But seriously, how amazing does Tanya look in that pink midi skirt and white ruffle sleeve top?  It's classic, but the Valentino Rockstud heels give it a little edge!
THE CHUNKY HEEL // Oh boy, am I excited about this trend!  Can you tell I'm a nineties gal?!  You'll see the stacked heel on everything from boots to sandals. I love a good stiletto, but I can really RUN in a chunky heel.  Cathy is ROCKING those silver strappy shoes.  I wanted to steal them off her feet… does that make me a bad friend?!
THE STYLE Rx: Take a cue from my fabulous friends and pick a trend that works for YOU! If it doesn't, then pass on it. Knowing what works for your body will make you feel more confident, and that shows from the inside out!
GET MY LOOK
---

Turn on your JavaScript to view content
That was my first visit to Trinity Groves, and it's a really cool area in Dallas that houses a restaurant incubator program. We were told that they've accepted their first application for a style incubator! So exciting.  We were lucky to enjoy the newest menu at Casa Rubia, a modern tapas restaurant. I was gobbling up the Crispy Potatoes with garlic aioli!  #YUMMY.  Then we sipped on champagne and enjoyed sweet treats at Kate Weiser Chocolates. They are absolutely divine and like little works of art. #majorSWEETtooth. I want to bring Mr. S there for a date night!
Happy Friday and Happy early Valentine's Day!