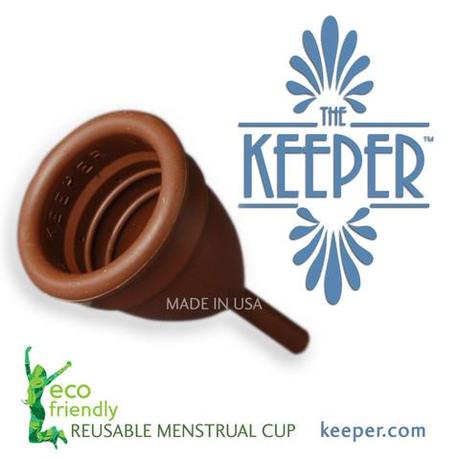 This is a guest post by Deborah Jeanne Sergeant
Regardless of the emergency on hand, your period will come. Rather than hauling a supply of disposable feminine products when you evacuate, you have another option: the menstrual cup.
Instead of absorbing flow, a menstrual cup collects it inside the body. Since the flow has not been exposed to air, odor isn't a problem.
After washing her hands, a woman inserts a menstrual cup by folding it into a "c" shape and allowing it to unfold just inside the body where the cup pops open.
Most cups are made of medical-grade silicone. The FDA approves all the major brands. Cups' bell shape and stem ensure a comfortable shape and easy removal. Menstrual cups should not be used as contraceptives or in conjunction with inserted contraception.
Since they form a vacuum seal, cups should be removed by gently pinching the base to break the seal, not by yanking the stem. Most women with average flow empty the cup about twice daily, which is a lot more convenient than disposable pads or tampons.
While camping, disposing of flow is like disposing of waste: bury it six to eight-inches deep in an area 200 feet from camp, water sources or trails.
After it's emptied, the cup should be washed with mild, oil-free soap and rinsed with potable water. If that's not possible, it should be wiped clean with a damp tissue or cloth. Once the period ends, the cup should be boiled.
Users can engage in any activities, even swimming, without fear of leakage. Manufacturers offer different sizes for teens and women 30-plus or those who have given birth, either vaginally or by Caesarian section.
Reusable cups last as long as 10 years. Though many cost around $25 to $45, they pay for themselves in about six months. Suppliers include The Keeper (http://www.keeper.com), DivaCup (http://divacup.com), and Lunette (https://www.lunette.com).
As with any prepper strategy, practice makes perfect, so try a menstrual cup before an emergency strikes to make sure you're ready.
PHOTO Courtesy The Keeper. Used with permission.