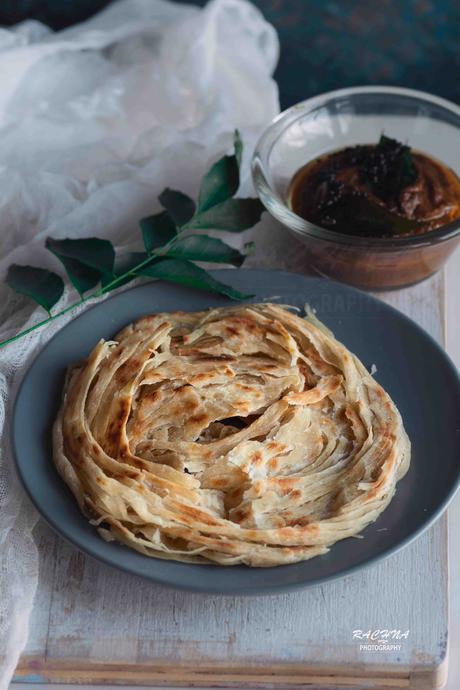 Laccha paratha is crispy, flaky and soft buttery Indian bread. Laccha paratha is a north Indian paratha recipe. In North India this paratha is also known as lacchedar paratha. Literally Laccha means multilayers so this is a multilayered flatbread. I have enjoyed this laccha paratha in restaurants many times and I wanted to try my hands on it. I had tried it at home few times using the fan method but didn't get success. As layers get sticky after cooking.
Meanwhile you can also check few other Indian flat breads like phulka recipe, makki ki roti, whole wheat naan without yeast, instant naan recipe.
In this laccha recipe, I have used few tricks to get best laccha paratha. I have used the knife method.
Points to remember in this lachha paratha recipe -
Use oil as specified in recipe- decreasing oil quantity could result in paratha with no laccha.
Resting period - Resting of dough in every step is crucial.
Watch video for better understanding the process.