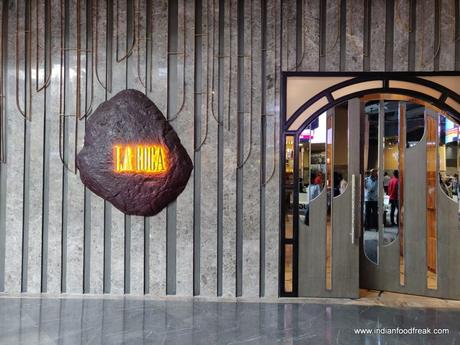 There are so many new eateries and bars opening these days, however only a few leave the mark. La Roca at Worldmark 1 Aerocity is one such new entrant that excites. Located at the lower ground floor, the name La Roca (Roca means rock) reads beautifully on a faux rock at the entrance. As you walk in one can't help but notice the luxuriously done bar named Nectar, with interiors done in Mediterranean/Spanish style the place wears a warm and chic look typical to Mediterranean interiors.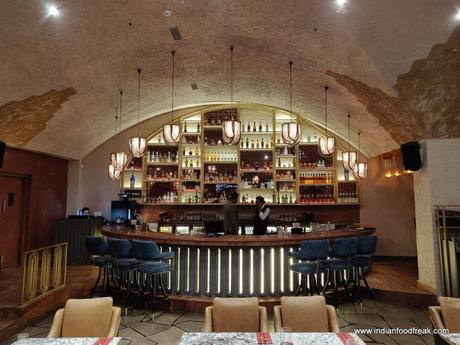 The feel and vibe of La Roca makes you realize it would be an even lovelier place to visit during evening. Curious about graphic lasers we see around, we request and get a chance to see the visuals that create a magical environment. From florals to abstracts and aquatic designs the restaurant gets so dreamy and beautiful transporting one into a different mood altogether.
The restaurant operates more like a casual meeting point during the day and converts into a night life place by the evening. We are told the entire effects come into play around by 10:30 pm with Friday nights being the special dance evenings called Boca Chica Nights. With a seating capacity of around 80 covers the place has a good layout giving one a view of the restaurant in its entirety.
The restaurant offers a selection of global cuisine which covers Italian, Spanish, Japanese, European etc with the menu being primarily tapas. The bar at La Roca is one of its kind with no packaged juices or flavours and synthetic syrups used for making cocktails and offers some interesting home made infusions. This philosophy of using fresh ingredients is given by Chef Akshay Bhardwaj who is the corporate chef for the brand and is at the helm of affairs.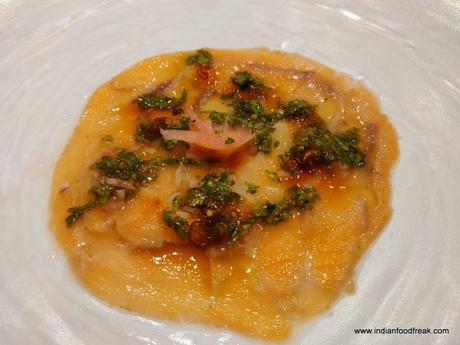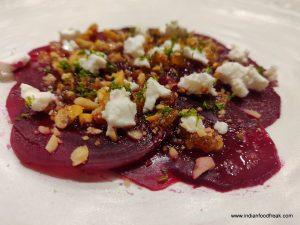 We start with Salmon carpaccio. Thinly sliced Norwegian salmon with Asian Thai nampla with chilli jam gives it a fantastic start. Beetroot carpaccio with goat cheese and candied walnuts with vinaigrette was another lovely eat that followed and had me wondering how even the simplest things with a slight tweak and twist can be made interesting.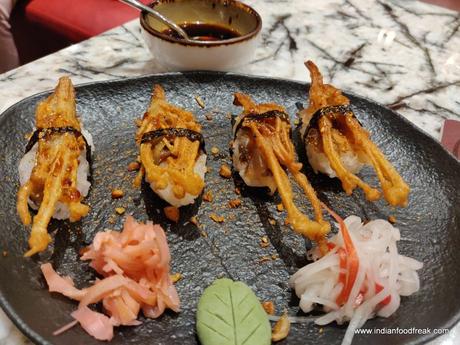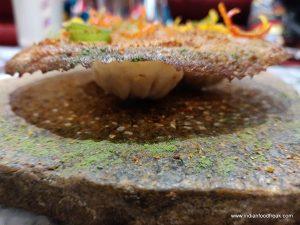 Enoki nigiri was amongst one of the tastiest eat of the day. Sushi with pickled porcini was one dish I loved finishing till the last bite. Of late Prawn Hargao seems to have become a favorite of mine and the preparation at La Roca certainly doesn't disappoint. With lotus flour and in house seasoning it is a must have. Pork gyoza which is braised belly with lotus flour and styled gyoza cracker is a dish with drama element. I would have liked a bit more crisp skin of the dumpling.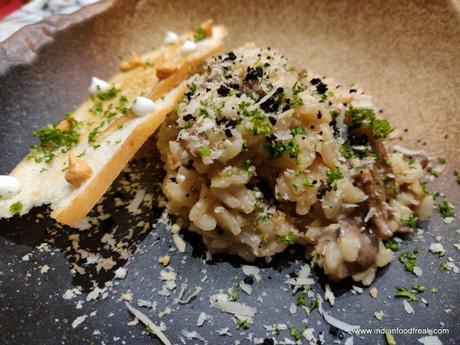 Moving towards the end of the meal Mushroom Rissoto which was a blend of three mushrooms with truffle drizzle was tasty right from the first bite. Though grated truffle will make this dish an even bigger hit.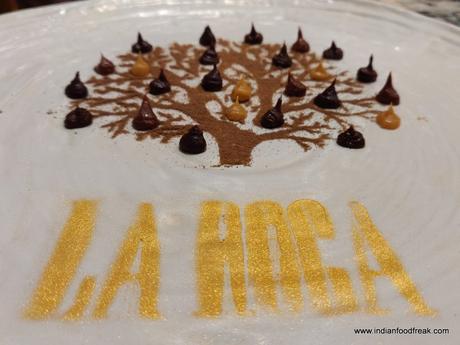 Our meal ends with two of the best desserts possible , one primarily for its sheer beauty named coco and soil. With three different flavours of chocolate and edible gold dust the dessert is so painstakingly presented. Peanut butter and jam toast served with ice cream is our other dessert that is so nostalgic with flavours. We wiped off the platter clean on this one and came away having had a meal that started and ended real well.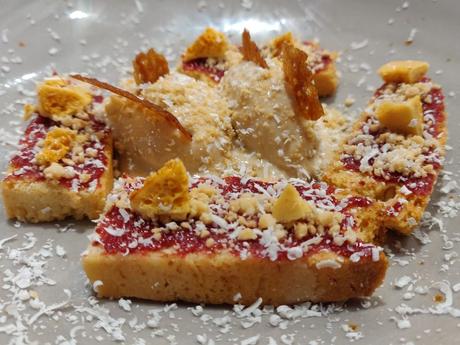 Ratings (Out of 5)
Food: 4.0 | Ambience: 4.5  | Service: 4.0 | Overall: 4.0
Meal for Two: Rs 2300 (including alcohol)  | Wheel Chair Friendly: Yes | Credit Card: Yes | Alcohol: Yes
Address: La Roca, 6 , Lower Ground Floor , Worldmark 1 , Near  Indira Gandhi International Airport, Aerocity New Delhi 110037 | Phone: 011-61495190
Disclaimer: This review was done on an invitation from the restaurant. Due judgment and care has been applied by the author to remain objective and unbiased in the review, but readers need to consider this review keeping this fact in mind