I am so glad many of you enjoyed the playlist! I certainly won't be bombarding you with the likes of that all the time, but I will definitely post the occasional music tidbit from now on.
As promised, here is a recap on my SoCal trip. I took way to many pictures so I split it into two posts so it is possible to read all the way through without falling asleep. You're welcome.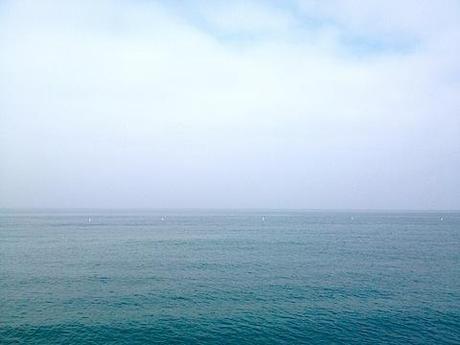 The boy has a good friend who lives in the area so we were lucky enough to get a grand tour of Los Angeles. This friend also happens to be an incredibly fast sprinter. On Friday morning we joined him at his track practice.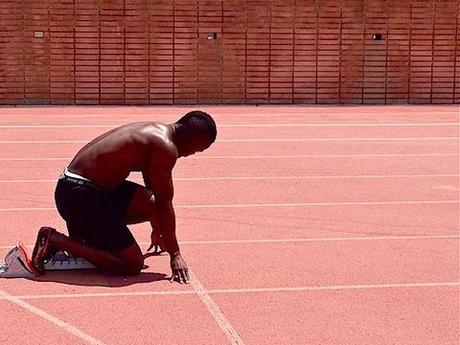 You know you are a fitness nerd when you kick off your vacation with running drills.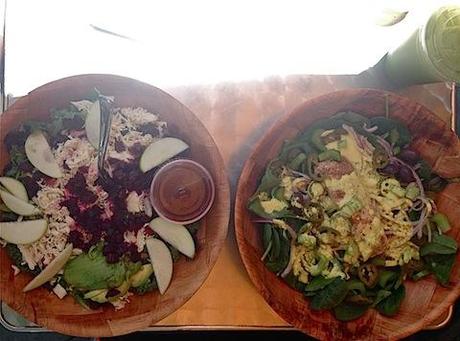 We grabbed lunched at California Monster Salads, and boy did those salads live up to their name. I managed to finish my massive bowl, of course. I've never met a salad I couldn't finish.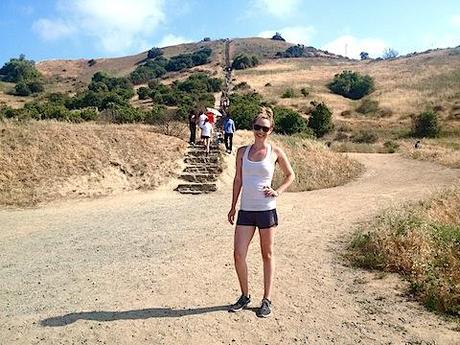 After lunch we climbed the biggest stairs known to men. There are a set of stone steps at a hiking trail in Culver City that leave you absolutely breathless. The view from the top leaves you pretty breathless, too.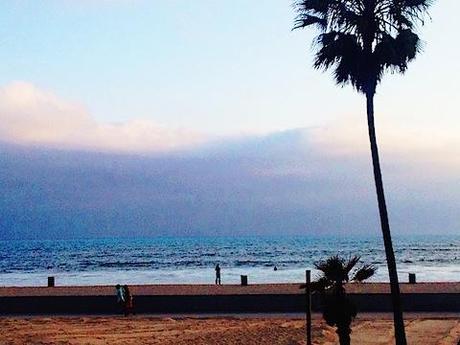 Friday night we ventured out to Venice to walk along the beach.
Venice is definitely one of those places with a distinct vibe to it.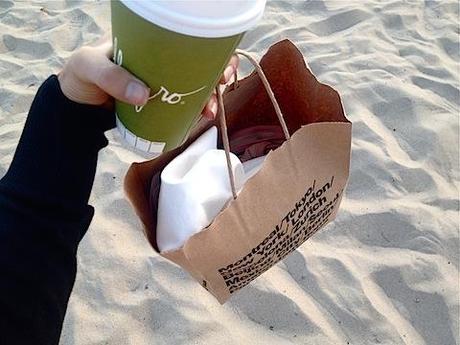 I loved it though, and made myself right at home gawking at everything on the boardwalk with coconut milk latte in hand. Oh, and I may have made an accidental stop in American Apparel. It happens.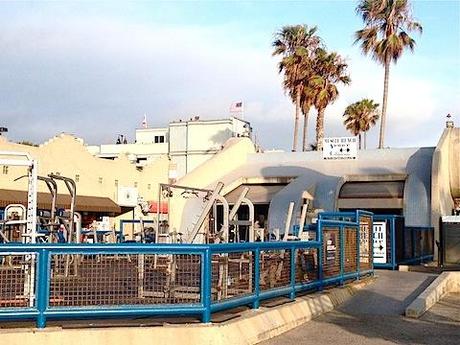 Venice is also the new home of Muscle Beach. Yes, that is a thing.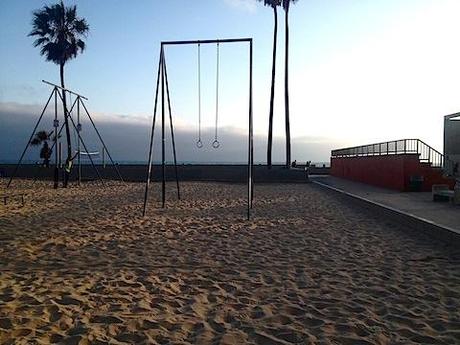 The boys were on this toy within 5 seconds.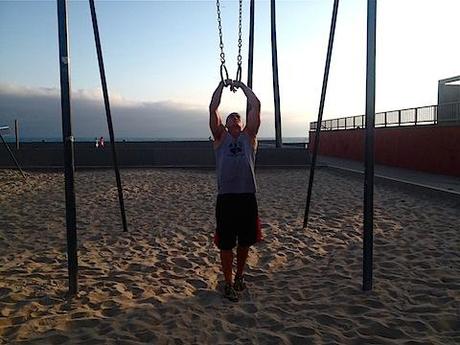 I hired myself as professional Instagram photographer. But seriously, can that be a real job?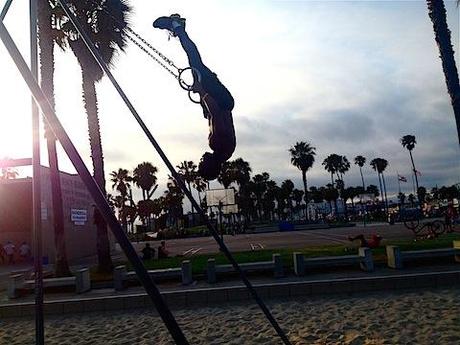 While we were in Venice, I knew we absolutely had to make a stop at Kippy's Ice Cream, which was recommend by Giselle.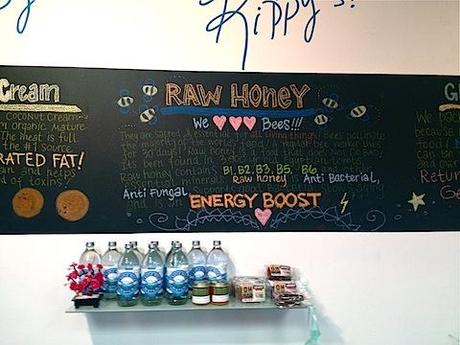 It is all coconut milk ice cream made with raw honey. So basically, heaven on earth for my lactose hating stomach.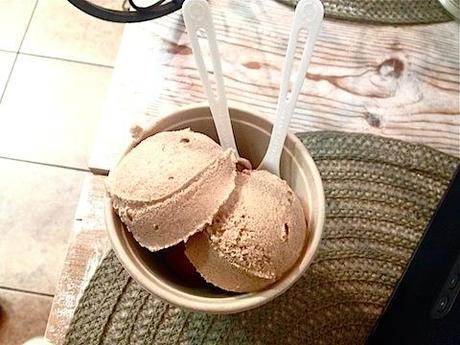 Cinnamon honey and salted chocolate.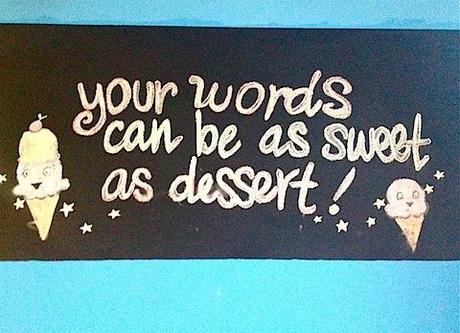 Words to live by
.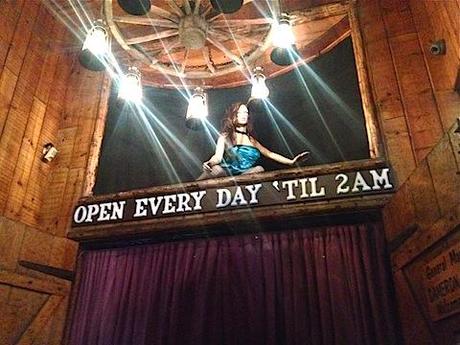 On Friday night we checked out a bar in West Hollywood. No drinks for me that night which meant, sadly for everyone else there, no mechanical bull riding for me either. I am sad (happy?) to say we were not in fact there until 2 am, but fast asleep.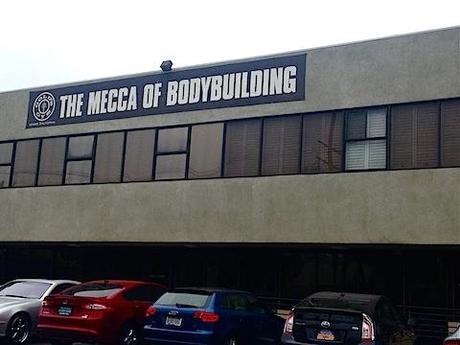 We kicked off Saturday morning with a workout at Gold's Gym Venice. I am a slight bodybuilding nerd and wanted to see the infamous Gold's location. I'm pretty sure we saw at least a million famous bodybuilders. Oh, and James Doakes from Dexter.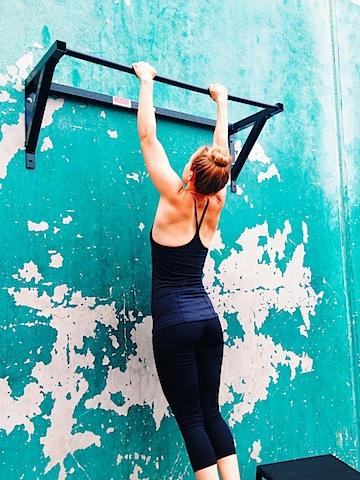 We followed up our workout with a hike at Runyon canyon. Because hiking after squatting is what all normal people do on vacation, right?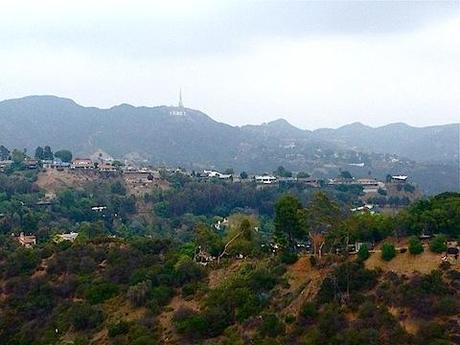 You can see the Hollywood sign from the top of Runyon canyon, as well as all of downtown LA.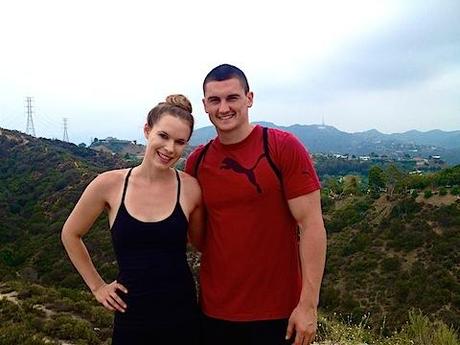 After a seriously long day we ended the night with a late dinner out at Feed Body + Soul. I scoped this restaurant out when I was looking around for places to eat on our trip and knew it would be right up my alley.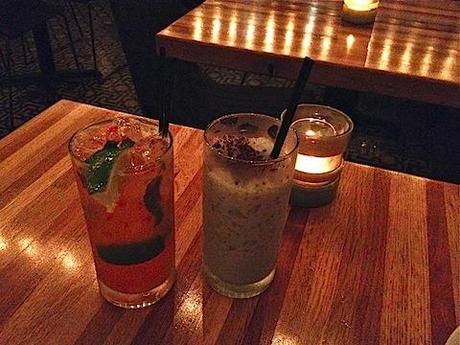 We started with cocktails. Organic Strawberry Mojito for me and Thin Mint Chocolate Soda for the boy. Think spiked strawberry soda and mint chip milkshake. Just yes.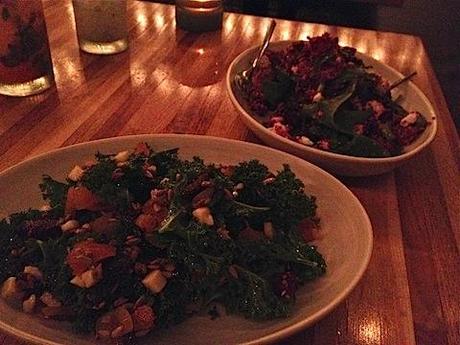 Salads up next. Kale salad with dried apricots, figs, sunflower seeds, and aged cheddar and spinach salad with beets, blood orange, quinoa, and goat cheese.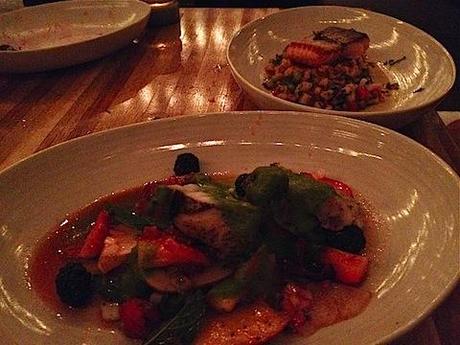 I had the catch of the day for my main course, which was monk fish with fruit salsa and chile-lime vinaigrette. The boy had the salmon, which came over risotto with shiitake mushrooms and edamame. I would say I was stuffed after this meal but I definitely ate two Quest bars when we got back to the hotel. Post-hike hunger is real.
Look out for for the rest of the weekend's recap coming tomorrow!