La Pino'z Pizza is situated on the ground floor of Raheja Mall on Sohna Road. The outlet has simple 4 chairs and tables. La Pino'z is famous for its giant slice concept which gives you the opportunity to try different flavors and pizzas at a very reasonable price. All pizza's are made to order here, even the giant slice ones.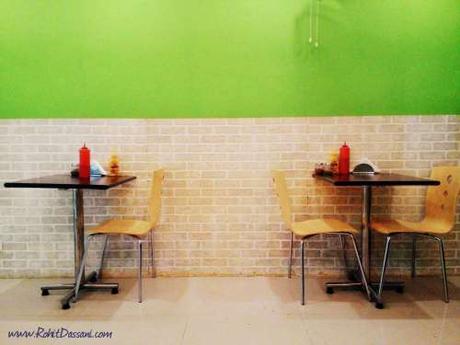 We ordered the Sweet Heat pizza and it had Rep Pepper, Pineapple, Corn and Jalapenos. The Pizza was baked perfectly and came piping hot enough to satisfy 2 hungry stomach's. The first bite told me that I would be enjoying this treat. The outlet also gave us 3 different dips to try – Hot & Garlic Dip, Jalapeno Dip and Cheese Dip. The Jalapeno dip was particularly delicious. The staff members were friendly and the service was great.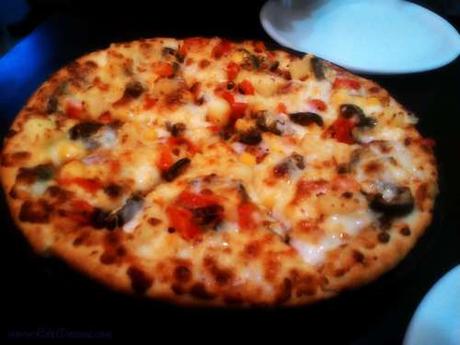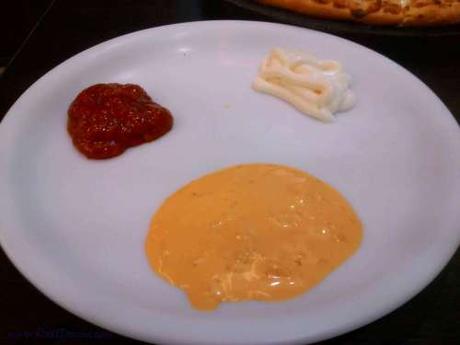 The Scorecard:-
Food/Taste – 8/10
Service – 8/10
Value for Money – 8/10
Ambiance – 7/10
Quantity/Quality – 8/10
Overall Rating is 7.8/10
The combination of the Pizza and the dips was indeed fabulous.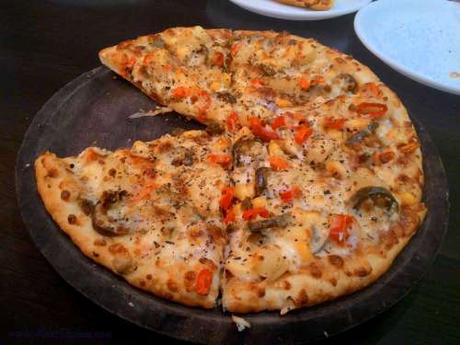 Definitely going back to try more of La Pino'z treat!