Inspired by a friend who had stumbled upon this place on
Grab your fork
and after having seen the pictures, let alone reading the post, I decided to prepare my stomach for this amazing feast. Did you know that to maximise your stomach space for dinner, you should you have a decent meal at lunch and stop eating approximately 3 to 4 hours before the big meal. That way your stomach won't be either too hungry or full at that point in time. After seeing what was on that platter, you can understand why I had to prepare my stomach that afternoon.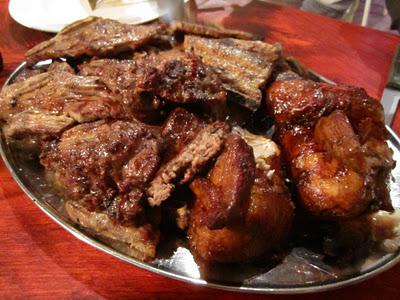 Peruvian BBQ on a platter at La Parrillada, Petersham
All you can eat from Monday to Thursday, $23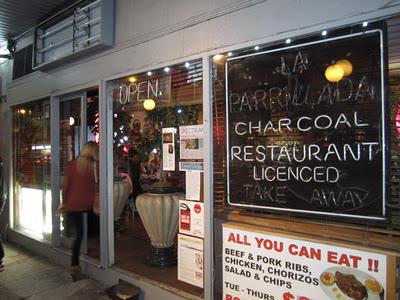 The exterior of La Parrillada, Petersham
Don't be fooled by the outlook of the restaurant; when I had arrived, the whole restaurant was completely empty (given though, it was a Wednesday weeknight) though by the time I had left, almost the whole restaurant was completely packed out. There was a good reason for it to be too because on Monday to Thursday, it is all you can eat for $23. How could you honestly say no?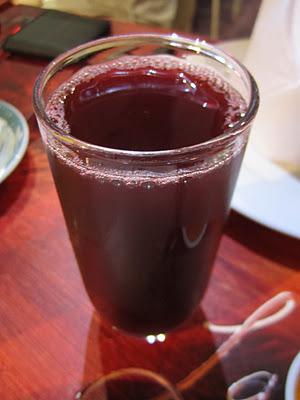 Purple Corn Juice - $4.00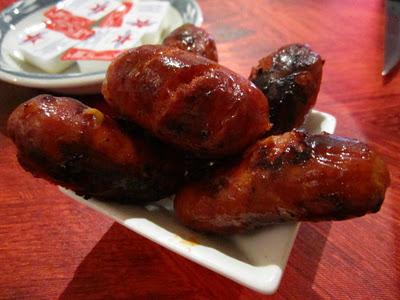 Chorizos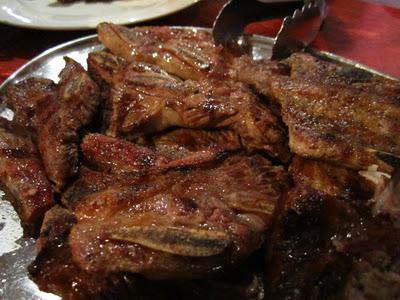 Pork and Beef Ribs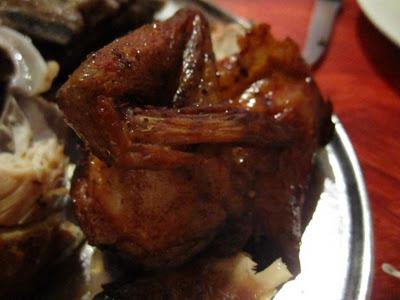 Chicken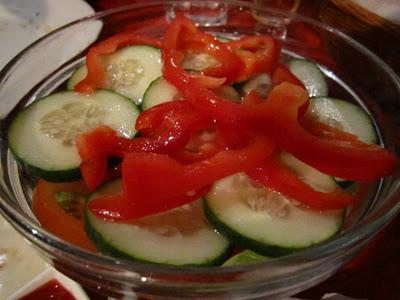 Salad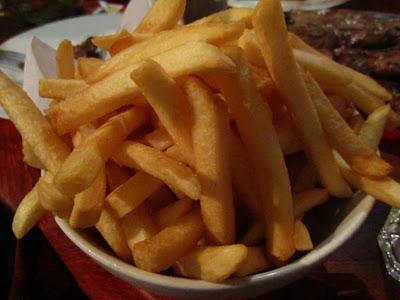 Fries
The purple corn juice was the strangest drink I saw on the menu so it was a 'must try' for me. Verdict? It basically tasted like a thicker and sweeter version of cranberry juice so if you like cranberry then you will like purple corn juice.
The meat in general tasted like the meat you would find at Brazilian barbecues though, it was  half as salty as Brazilian barbecues. Personally I thought it was a good thing because I was still able to taste and distinguish different flavours because my taste buds weren't snowed under in salt.Their chorizos and their chilli sauce were real winners of the night, probably one of the best chorizos I have ever had. Both of them was so good that we may have consumed half their stock of chorizos and the whole bottle of their chilli sauce. I was almost worried there wouldn't be any more chilli sauce left for the others after we left.
La Parrillada
- 470 Parramatta Road, Petersham 2049
Gotta go eat!!