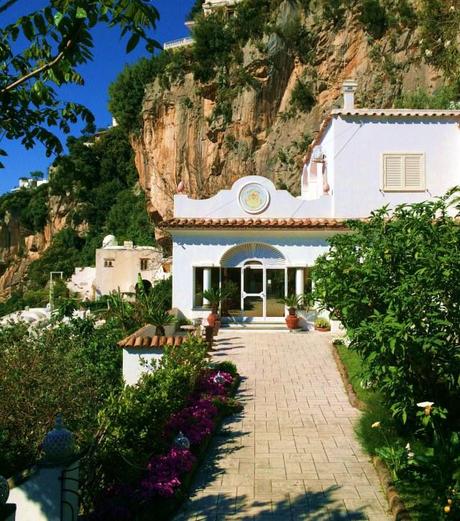 La Casa di Peppe was the spot we called home for the 5 days we spent in Positano, and it really did feel like home. Peppe and Rachael, treat you like family throughout your stay in their villa which is actually, Peppe's childhood home! Perched on Positano's hillside overlooking the Tyrrhenian Sea, Peppe's villa is immaculately kept inside and out.
When we arrived at Peppe's on our first day, and as we made our way down the stairs and through the garden towards the front door, the smell of the flourishing orange blossoms in his garden came over me, and I knew right then we'd get along just fine here!
Inside the villa is an incredible menagerie of Italian antiques and delicate lace linens which are, I assume, family heirlooms.  We stayed in the New York Suite, a spacious, comfortable room with vaulted ceilings, a snuggly big bed and a large balcony terrace with a stunning view of the sparkling blue sea.
There are no private beaches in Positano, but Peppe's place is located just up the hill from Il Fornillo Beach, a quieter and more private beach than Spiaggia Grande, where you can rent a lounger for the day. (More on Il Fornillo Beach tomorrow!).
An extraordinary villa with the kindest hosts in a heavenly location. We can't wait to make it back to Peppe's dreamy seaside oasis!