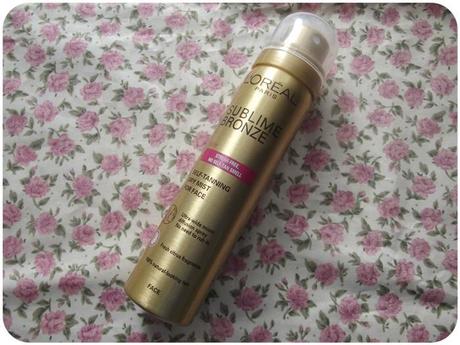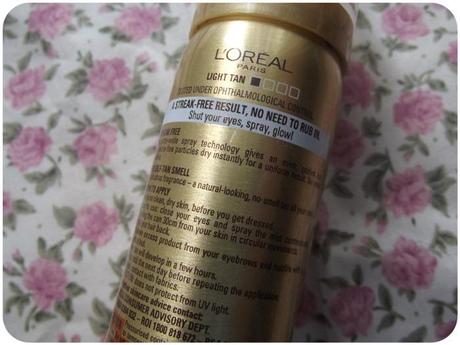 L'Oreal Sublime Bronze Airbrush-Effect Self-tanning Dry Mist for Face 75ml – £11.99 at Boots
Hey ho spring time! It is Sunday as I'm writing this –the only time I feel it is suitable to write posts as I should be doing dissertation at every other flaming hour of the day!!- and I just wanted to say how lush was it today!? I was actually in the library all day but it just felt so summery during the walk to and fro. There were students grazing the SU area, basking in the sun with their pints of cider, it was lovely. So, now that the sun is coming out, my skin must do the same. And with it, comes my favorite face tan –along with a stupid price tag.
It was actually my mam who go me using this; we decided one day last year to give ourselves at-home spray tans, so we bought this and the one for your body while it was on offer. The body one is ok, and it does smell lovely, but nothing compares to my beloved St Moriz really; but this one is just a trip to Ibiza in a bottle! We nervously sprayed each other's face and neck before going to bed, and awoke the next morning looking the healthiest I've ever seen!
I do spray a generous helping onto my face –I'd say an even 2 coats- as it's a bit disappointing waking up with no healthy glow, I then sit around with my neck stretched for a while as to not get white lines where my folds are –those lines in your neck even – before going to bed when it is dry. I promise you, this is just lush. I always cringe a bit when spending £12 on this but it's the best I've come across, so easy and quick to use, and let's be honest, with tanning your face, you really can't afford to get it wrong can you? Which face tan do you use? Have you use this before?