Anthony's Restaurant Rating:
92/100 X
Welcoming:8/10 Menu Choices: 10/10 Food Presentation: 10/10
Food Temperature: 10/10 Food Taste: 19/20 Service: 8/10
Ambiance/Music: 9/10 Architecture/Interior: 8/10 Air Quality: 10/10
Total: 92/100

More about:
Kroum Ehden
How enchanting it is to be able to escape the city's hustle and bustle and enjoy one of Lebanon's beautiful towns. Driving up to Ehden, a northern gem, you're welcomed into a unique set up called Kroum Ehden. A vast land of 140,000sqm nestled amidst a forest… This boutique resort is a must see.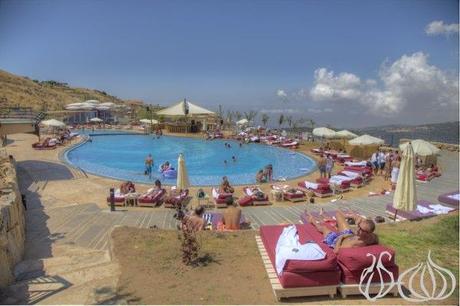 Kroum Ehden boasts a number of facilities, which will make spending your day at 1200 meters above sea level a pleasant experience…  Although still in its prelaunching phase, this spot has a lot to offer, including a breathtaking view of the famous Ehden Reserve that's clearly visible on the other side of the hill, children activities, a really unique open area library space – reading in nature has never been so pleasant, and much more.
A lot more to come, but what has already been realized are the restaurant, the lounge bar, four pools, 11 rooms and kids' playground with more to come soon, including a SPA facilities and more.
Reach Ehden's first roundabout then follow the road taking the first left up the hill, follow the small signs that will lead you straight to the project. Grey round signs are not too easy to find, but one of them is bound to catch your attention.
We reached a parking area where a man stops to ask about your destination: "Pool or restaurant?" Then, following the road down the vast land, the valet takes your car from a roundabout, which separates the hotel, chalet and pools on your right from the restaurant Al Matbokh, on your left.
At the end of a 50 meters alley of stones and grass, a reception handles the hotel check in as well as the pool access. Just a quick note here, I liked the fact that there's Free WiFi for all. Walking around the premises you discover a lot…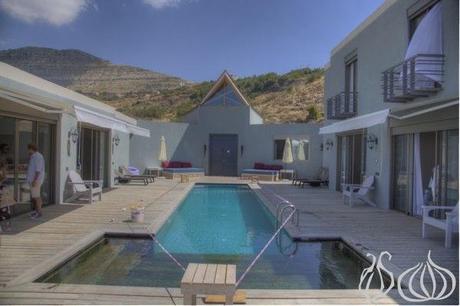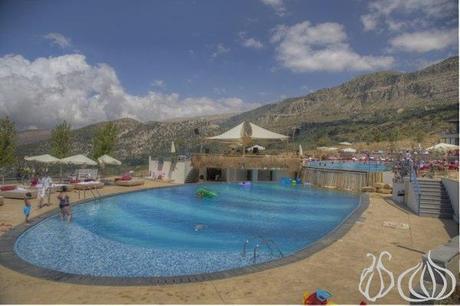 Kroum Ehden has two public pools
The family pool appears on your right facing the reception area
The main pool and its bar are the project's main attraction, where young couples enjoy their day at the pool
A bar, next to the pool boosts the action that takes place every week ends from noon till sunset
Lounge music accompanies guests from noon till the late hours of the afternoon. Dancing music follows until sunset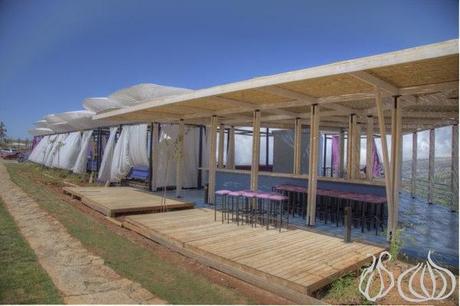 Food at Kroum Ehden:
Two restaurants: Snacks and sandwiches are served at the pools (Snack Les Piscines) and Al Motbakh is a nice Lebanese restaurant which serves special dishes food from Zghorta.
Les Piscines: Salads, Sandwiches, Crepes, Burgers
Al Matbokh: Kebbeh variations, The traditional salads, The hot meza, The cold meza, The tabekh formula, Signature plates
In a while and clearly in process, the Kite Lounge Club will soon open serving finger foods, where guests can enjoy the sunset with some music, another food spot opening soon is "Papi l'Italien" where pizzas and pasta are the main attraction on the menu.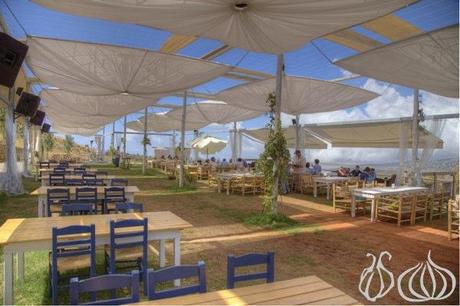 Breakfast is served at Al Matbokh from 9-11am where guests can come and enjoy a delicious feast in the morning.
Last stop of the day was at Al Matbokh where we sat to enjoy a nice lunch that include authentic Lebanese cuisine from Zgharta in the cool breeze. As you walk in you'll meet Chef Claire Akkari the kitchen's manger, who's busy making sure everyone's order is being prepared while Chef Em Youssef creates the delicious plates.
Welcoming starts with "Our Green Laban". Mmmm! Very tasty Laban with crushed green mint and lemon. A kind of aperitif to open up your appetite. Creative and delicious.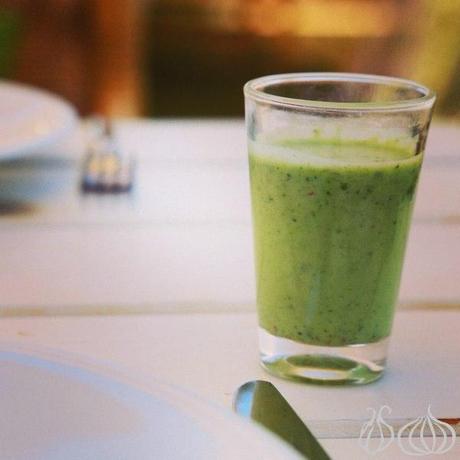 The place described:

Authentic Lebanese tunes play in the background
A wide space covered in green grass
Wood tables surrounded by old Lebanese chairs from the mountain. Blue, white and real wood
Bar covered with colourful tiles serves drinks
A lower more private area hosts long pink benches with blue and green pillows
Fabrics kites block sun rays
A special lounge area can also be enjoyed with a beautiful view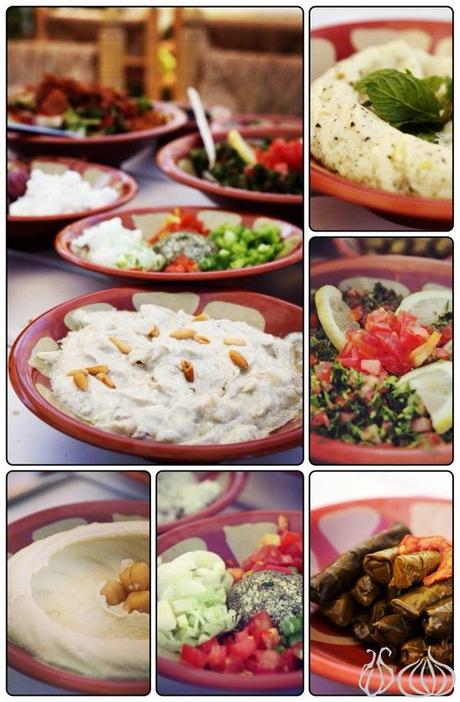 The Menu: Rich, creative and colourful
Traditional Salads
The Hot Mezza
The Cold Mezza
A la Carte Kebbe: Seven kebbe specials (Kebbe Mamdoudeh, Kebbe Bsemsom Biforn, Saniyeh Kebbe Basal w Snoubar, Kebbe Kras, Saniyeh Mntabaka bil Laban, Saniyeh Mnababaka, Kebbe Nayye)
They have special Plat Du Jour – Mother to Daughter Recipes, daily dishes revisited locally
Signature plates
Ask for the daily desserts and fruits from the waiter
Some of the things that were ordered: The table looks great and appetising
Moajanet include fried cheese rolls, non oily, rolled and condensed so they are super crunchy, Mini sambousik, lightly lemony and crunchy. I loved them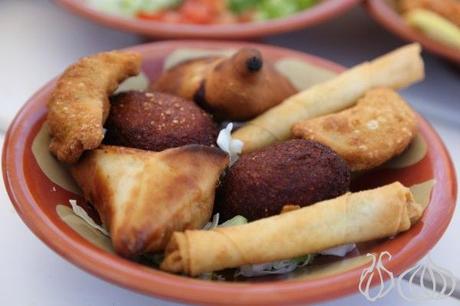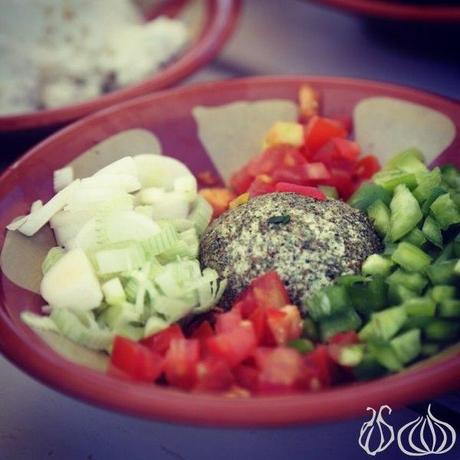 Labneh balls are fresh: Four balls floating in olive oil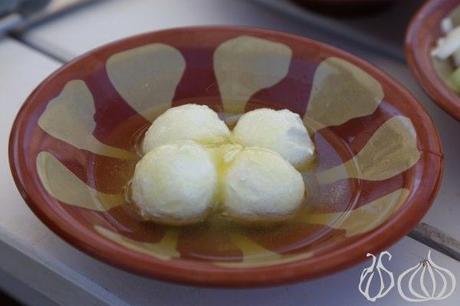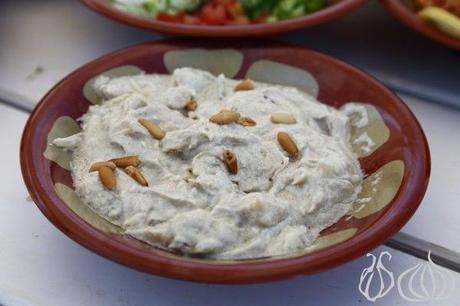 Hummus needs more salt and more lemon, its taste is a bit too dull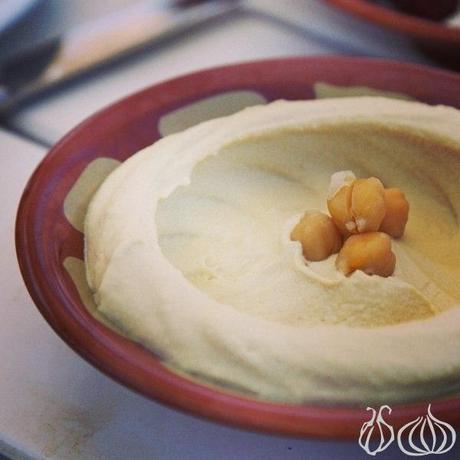 Jebneh Darfiuyeh (You have to know the story behind this unique cheese to appreciate what are you going to eat: goats, brought up in the same mountain eat from the land. Their milk is put in "daref", the goat skin. They leave it in the mountain, inside special caves for four months from June till August). Served with red grapes this is delicious, salty and light. I felt like I was eating a rare commodity. The process it takes for this cheese to be made is very special and only two family in the region still do it. Kroum Ehden is teaching their staff the process, so they can continue the tradition.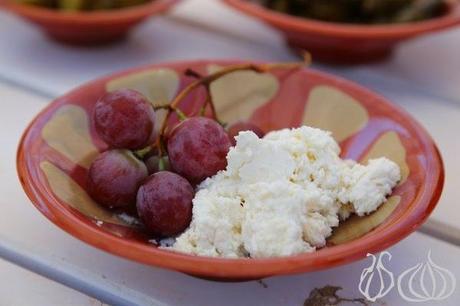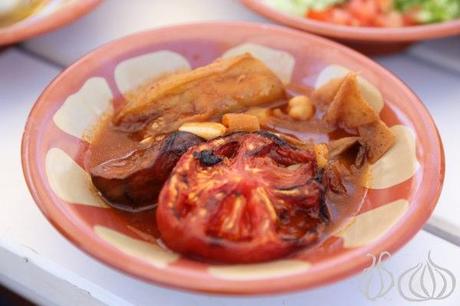 Tabbouleh's lemon is strong and the vegetables really fresh. It is served without Borgol. Delicious!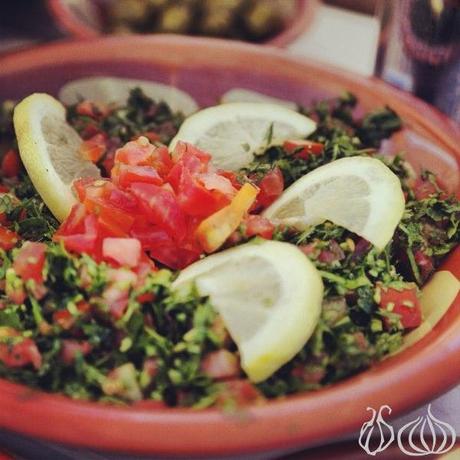 Nayyet Batata, looks and feels like kebbe nayyeh. Potato, mint, salt and crushed onions, same preparation method as the kebbe. One-of-a-kind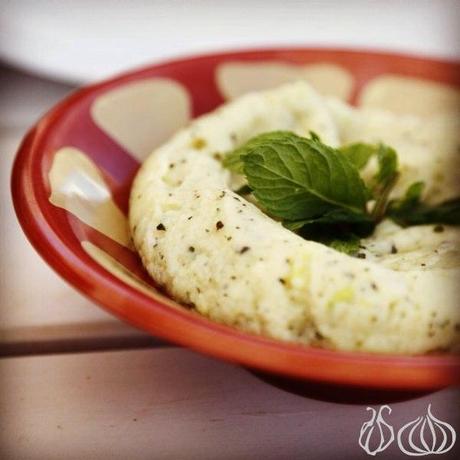 Fried Kebbe (small and super crunchy). Try them with a hummus dip. Yumm!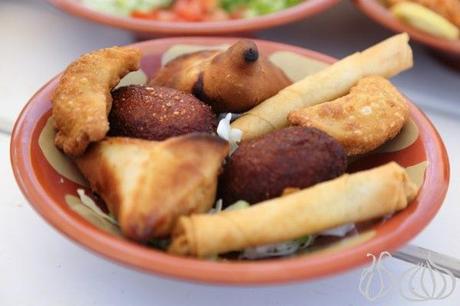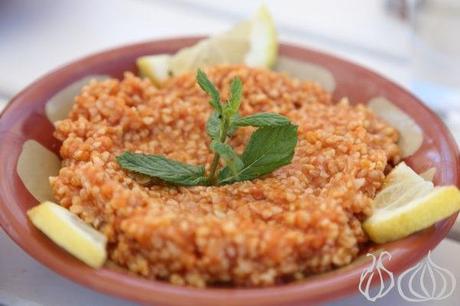 Stuffed Vine leaves are unique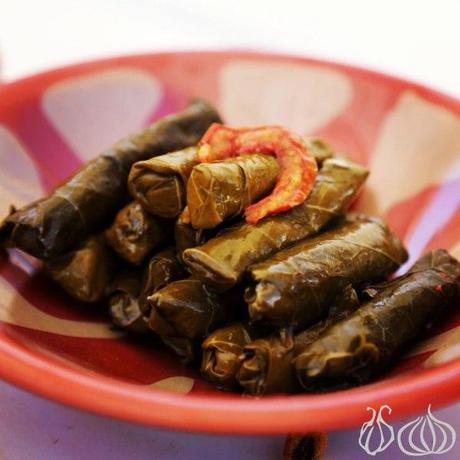 French fries are hand cut and prepared with no additives. Adequately salty and crispy from all sides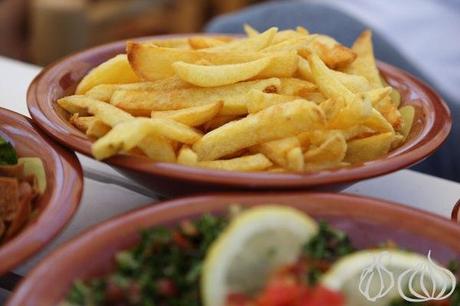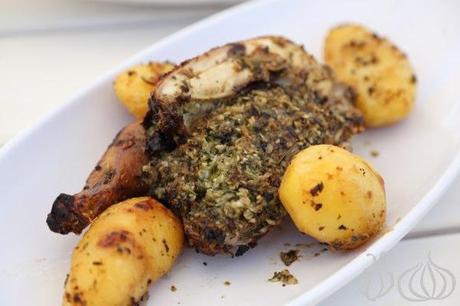 Raw Kebbe: Super fresh and tasty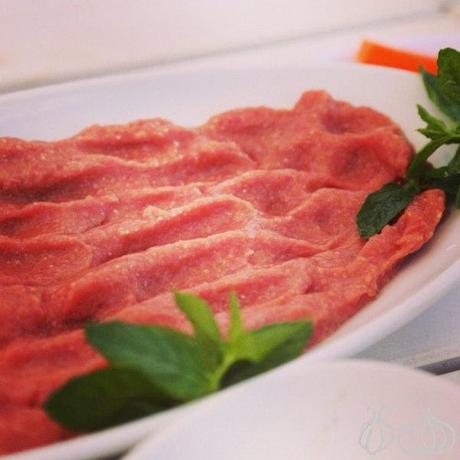 Koussa and Rice, the Zghortiot way. Koussa filled with minced meat and rice is served on the side. Yummy.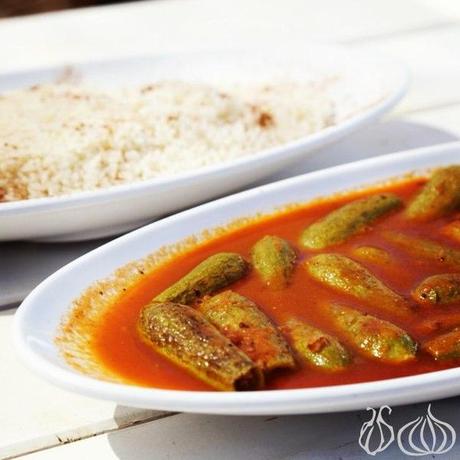 The food is simply awesome! I would drive up again two hours to eat such wonderful and authentic creations
We were so full, we skipped dessert.
A beautiful escape you can come to with your family, even if you're not staying at the resort… take a trip out of the city and into one of Lebanon's beautiful areas, Ehden – especially when high-end facilities are there to welcome you and make your stay memorable. A day at the pool or a tasty lunch, visiting is worth the trip.
























Pages  [
1
]  [ 2 ]  [ 3 ]  [ 4 ]