Kristin Bauer is in Rome where she will attend the screening of True Blood tonight during the Roma Fiction Fest. She is making the most of her time in the eternal city by visiting as many monuments as she can with her husband Abri van Straten.
I had the honor and pleasure of accompanying the couple this Monday (October 1st) and visited places with them like Piazza del Popolo, Piazza di Spagna, Piazza Navona, Pantheon, Trevi Fountain and Villa Borghese. It was their first visit to Italy and Kristin was in awe of the history and art that can be found on every Roman street corner. Rome is not my hometown but having been there a couple of times before, I did manage to give her a little background info about the city and the places we visited. I also acted as translator because the driver of the car Kristin had at her disposal didn't speak two words of English. It was quite the experience being driven through Rome in a black Mercedes with the Roma Fiction Fest logo printed on the side.
Kristin truly is the nicest, sweetest and most sincere person and it was a pleasure hanging out with her and Abri. One of the things that struck me was when we were walking through the park, she picked up a piece of stray plastic and threw it in the trash bin. This lady is one class act.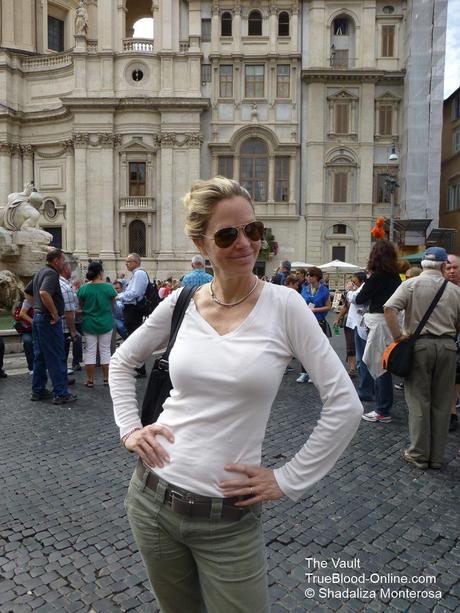 Kristin Bauer on Piazza Navona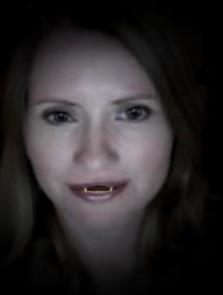 Shadaliza
Founder and co-owner
at
The Vault - TrueBlood-Online.com & AllStephenMoyer.com
Shadaliza loves the Internet, film and TV shows, writing, running websites and charity fundraising; she has found the perfect combo in the fansites to express her creativity and passion. Shadaliza is Dutch, but has lived in Italy for many years and works as Marketing Executive for an Internet hosting company.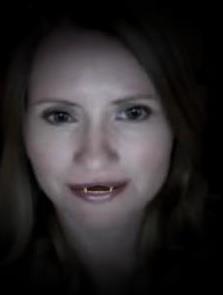 TrueBlood-Online.com satisfies your bloodlust since 2008! Information resource for the HBO hit series True Blood and its cast and crew.
http://t.co/vNqxW1Zg
Kristin Bauer van Straten goes site-seeing in Rome #trueblood
- 37 mins ago
Follow @The_Vault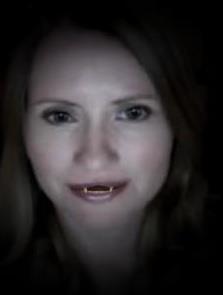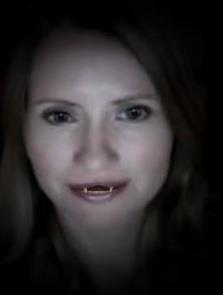 Latest posts by Shadaliza
(see all)
Kristin Bauer van Straten goes site-seeing in Rome

- October 3, 2012

Alexander Skarsgård is not bored with True Blood yet

- October 3, 2012

Alexander Skarsgård talks about his favorite scents and attends 'Encounter' launch party

- September 30, 2012

Last chance to sign the babies' card for Anna Paquin & Stephen Moyer

- September 29, 2012

Deborah Ann Woll set for Q&A after screening of 'Someday this Pain Will Be Useful to You'

- September 28, 2012