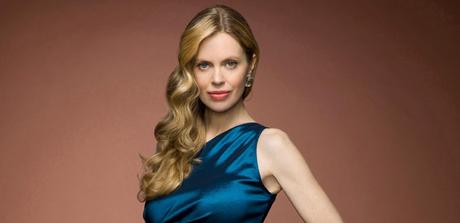 If you haven't already purchase tickets for the Fan Expo in Vancouver, Canada here is another reason you might want to get tickets.  Kristin Bauer van Straten who plays Pam De Beaufort on True Blood will be making a guest appearance there.  Along with starring on True Blood she has also guest starred on many shows like: Desperate Housewives, Boston Legal, CSI: Crime Scene Investigation and Bones.
The event is in Vancouver, Canada from April 21-22, 2012.  The show hours on Saturday are from 10-7 and on Sunday from 10-5.  Tickets for this event go on sale February 21, 2012.  You can buy them online or at the box office.  The ticket prices aren't bad either.  The basic ticket (which is just a single day pass but with unlimited access) is only $20.  The deluxe ticket (which is a 2 day pass with unlimited access) is only $30.
Other guest for the event include: Adam West (Batman), Burt Ward (Robin), Tom Felton (Harry Potter), and many more!
Looks like another great event to attend to where there is a cast member there!
Source: FanExpo.com- "Celebrity Guests Kristin Bauer"
Image Credit: HBO, Inc.