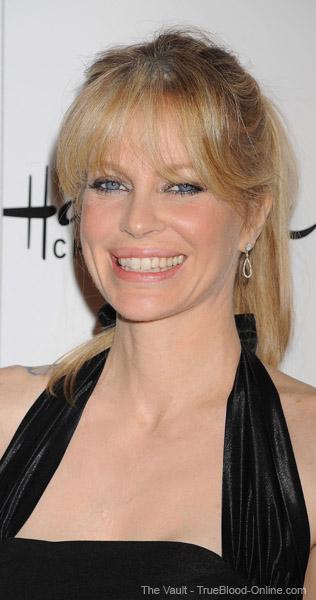 True Blood's Kristin Bauer van Straten will be a presenter at the 26th Annual Genesis Awards which will be held in at the Beverly Hilton in Beverly Hills, CA on March 24, 2012.
Every year, The Genesis Awards pays tribute to the major news and entertainment media for producing outstanding works that raise public awareness of animal issues. As much as film, television, print and the web reflect societal attitudes, they also help shape and change those attitudes. The mass media, in all its new and diverse forms, has the power to deliver animal protection issues to vast audiences at the click of a mouse.
For example, national media coverage of the HSUS's Chino Slaughterhouse investigation not only led to the largest meat recall ever, but it exposed the abusive treatment of cattle and thrust it into the public spotlight.
But it isn't just big news stories that The Genesis Awards recognizes and celebrates, it's movies, documentaries and all categories of TV programming which, by incorporating animal protection themes or messages into their storylines, help increase public consciousness, reminding us that compassion for animals is one of our core human values.
So far, in addition to Kristin the celebrities schedule to present are Kaley Cuoco, Pauley Perrette and Bill Maher.
Read more about this event by going to: ineedmyfix.com