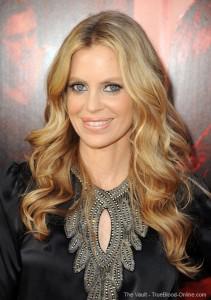 Actress Alicia Silverstone has joined True Blood star Kristin Bauer van Straten in urging the European Commission to stand by its proposed 2013 ban on the marketing of animal-tested products.
Legislation was passed in 2003 establishing a ban that will begin in 2013, but there is some doubt as to whether or not it will be delayed beyond that year.
Earlier this year the EC's Joint Research Centre published an update on the situation and explained it may take years for non-animal testing to become fully available. Despite substantial progress made over the past few years, JRC predicts that many alternative methods will not be available by the 2013 deadline.
Kristin's letter to Dalli, she also expressed hope that the ban will encourage a larger movement toward cruelty-free testing without animals.
"The EU's 2013 deadline sends a strong message to companies in Europe and America—and around the world—that it's time to move away from inhumane animal tests and toward better, more human-relevant methods for testing cosmetics and other products."
read more here: cosmeticsdesign-europe.com