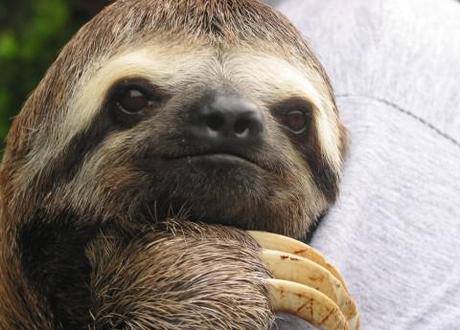 Sloth, not unlike the one that prompted Kristen Bell's meltdown. Phot credit: Carol Schaffer, http://www.flickr.com/photos/praziquantel/30950009/
In a clip that's been making the Facebook rounds this week, Veronica Mars actress Kristen Bell adorably loses her mind over a sloth on daytime chat show Ellen. Because who doesn't go nuts over the least excitable animal ever?
Bell explained that her fiance, actor Dax Shepard, arranged for the sloth to appear at her birthday party; when Bell realised that the sloth was coming, she had a full-on meltdown, handily captured on video by Shepard.
It's kind of hard to know how to feel about this one.