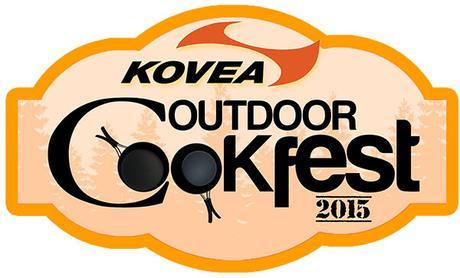 KOVEA OUTDOOR COOKFEST 2015 ONLINE REGISTRATION
http://www.kovea.com.ph/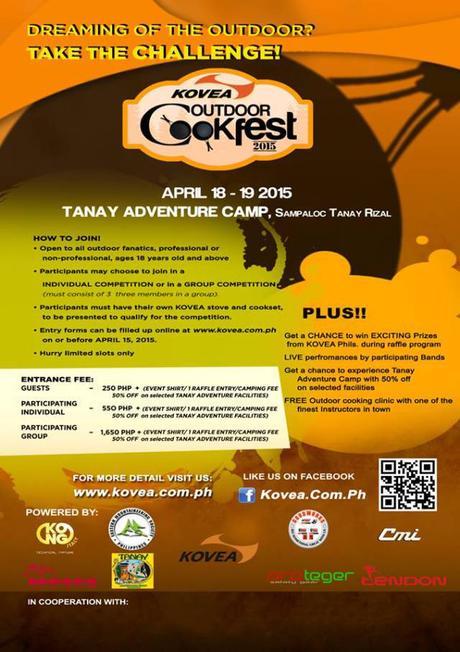 WIN PRIZES
*Solo*

Champion- 5k plus kovea items + Trophy
1st runner up- 3k plus kovea items + Trophy
2nd runner up- 2k plus kovea items + Trophy
3rd runner up- 1k plus kovea items + Trophy
*Group*
Champion- 7k plus kovea items + Trophy
1st runner up- 5k plus kovea items + Trophy
2nd runner up- 3k plus kovea items + Trophy
3rd runner up- 1k plus kovea items + Trophy
Mechanics.
For Participants :
• Open to male or female ages 18 and up.
• Participants may choose two categories as individual (Solo) or as a group with maximum of 3 members.
• Solo and Group participants must have their own Kovea stove and cookset. Then prepare your best outdoor dish for elimination round.
• Submission of entry will be online registration http://www.kovea.com.ph/form2015.htm
• Deadline of submission of entry is on/or before April 15, 2015.
• Limited slots only.
• Entry Fee is Non Transferable and Non Refundable.