Kosovo President Hashim Thaçi and nine other former militants were indicted for war crimes by the Office of the Special Prosecutor in the Hague. The prosecutors said the charges were laid in April before being publicly unveiled on 24th June 2020 according reports by Deutsche Welle as well also AFP, AP, Reuters…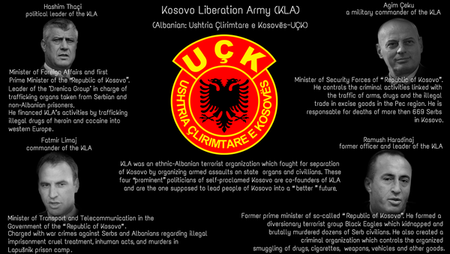 "They are "responsible for nearly 100 murders," according to the prosecutors at the EU-backed Kosovo Specialist Chamber. The victims included Kosovar Albanians, Serb and Roma people, with political opponents also targeted, according to the officials. The group also faces charges of torture, persecution, and enforced disappearance. The officials described the indictment as "the result of a lengthy investigation" adding that the effort reflected the SPO's "determination that it can prove all of the charges beyond a reasonable doubt."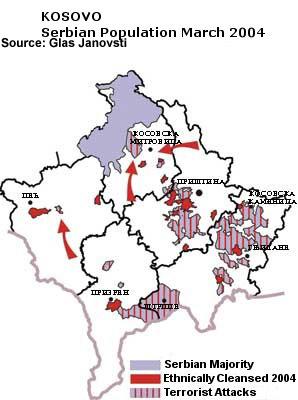 The 52-year-old Thaçi is one of the most powerful and most experienced Kosovo politicians and like many other present-day Kosovo politicians, or better say clan leaders of organized crime, played a prominent role in the resistance movement that pitted ethnic Albanians against Serbs in what was then a Serbian province. One could note that less than a year ago, Kosovo's Prime Minister Ramush Haradinaj resigned after he was summoned by the same court on suspicion of war crimes
DW's correspondent from the Serb-dominated northern Kosovo, Milica Andric Rakic, described the announcement as "probably the single most shocking event since Kosovo unilaterally declared independence" in 2008. "Thaçi will use any last power lever at his disposal to stop the Court, like he tried to do in December 2015 with the attempt at abolishing the Law on the Specialist Chamber," she said. She warned that the move might also spark protests by former militants that could escalate into "ethnic violence."
Despite operating for years and summoning hundreds of witnesses, this is the first indictment ever issued by the Chamber's prosecutor. The office also accused Thaci and another suspect, former parliamentary speaker Kadri Veseli, of trying to "obstruct and undermine" the tribunal's work. "Thaci and Veseli are believed to have carried out a secret campaign to overturn the law creating the Court and otherwise obstruct the work of the Court in an attempt to ensure that they do not face justice," the statement said according DeutscheWelle .
After Balkan wars Balkan war crimes were prosecuted before the now-defunct International Criminal Tribunal for the Former Yugoslavia (ICTY) in The Hague. The court has now been replaced by the Kosovo Specialist Chamber, an EU-backed body set up in 2015 and also based in The Hague. The Chamber is ruled by Kosovo law, but funded by the EU and staffed by international judges and prosecutors.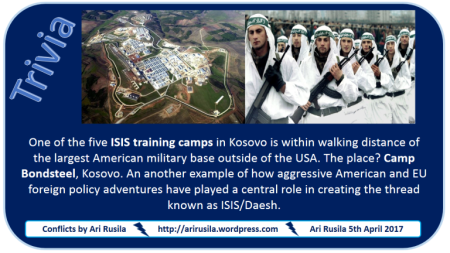 Background
In my earlier article Quadruple Helix – Capturing Kosovo I described how (Kosovo) Albanian organized crime organizations gained remarkable role in Europe. It is estimated that they are the chief perpetrator of drug and people smuggling, trafficking, organ sales etc. Past estimates suggested that ethnic Albanian traffickers controlled 70% or more of the heroin entering a number of key destination markets, and they have been described as a "threat to the EU" by the Council of Europe at least as recently as 2005. Kosovo is serving as a junction for heroin trafficking from Afghanistan to West Europe through famous Balkan route. Recently Columbian drug dealers are setting up cocaine supply bases in Albania and Balkans to penetrate into Europe. Already earlier ethnic Albanians organized the transportation of cocaine from the Netherlands and Belgium towards Italy.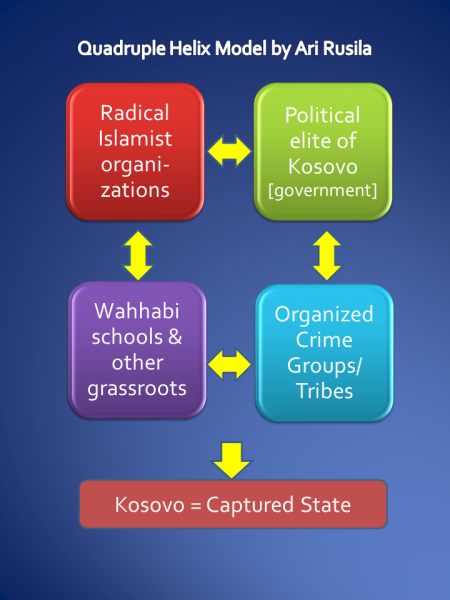 Links between drug trafficking and the supply of arms to the KLA Kosovo Liberation Army (KLA aka UÇK) were established mid-90s during war in Bosnia. In West KLA was described as terrorist organization but when US selected them as their ally it transformed organization officially to "freedom" fighters. After bombing Serbia 1999 KLA leaders again changed their crime clans officially to political parties. This public image however can not hide the origins of money and power, old channels and connections are still in place in conservative tribe society.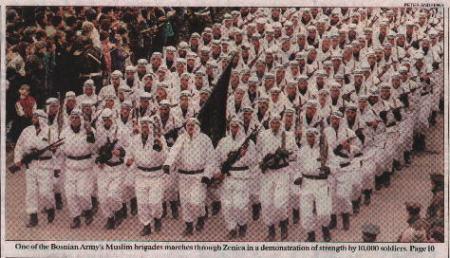 Thaçi and other members of his inner circle were "commonly identified, and cited in secret intelligence reports" . For example the German secret state agency, the Bundesnachrichtendienst (BND), describes Thaçi's Drenica group "as the most dangerous of the KLA's 'criminal bosses'." Trading on American protection to consolidate political power, thus maintaining control over key narcotics smuggling corridors, having succeeded in eliminating, or intimidating into silence, the majority of the potential and actual witnesses against them (both enemies and erstwhile allies), using violence, threats, blackmail, and protection rackets," Thaçi's Drenica Group have "exploit[ed] their position in order to accrue personal wealth totally out of proportion with their declared activities." Indeed, multiple reports prepared by the U.S. DEA, FBI, the BND, Italy's SISMI, Britain's MI6 and the Greek EYP intelligence service have stated that Drenica Group members "are consistently named as 'key players' in intelligence reports on Kosovo's mafia-like structures of organised crime."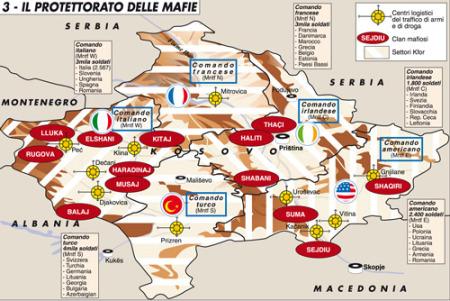 Whitewashing: From international protectorate to (captured) state
After bombing Serbia 1999 KLA (Kosovo Liberation Army) leaders changed their organized crime clans officially to political parties. This public image however can not hide the origins of money and power, old channels and connections are still in place in conservative tribe society. Last ten years now political leaders have whitewashed their drugs- and other OC-money by establishing façade-firms as well real enterprises, by success in donor funded investment projects and through privatisation process.
The insignificant economic base was easy to see when creation of the state of Kosovo was ongoing. Official statistics from year 2008 showed that export from Kosovo amounted about 200 million Euro while import increased to 2 billion Euro, which makes trade balance almost 1,800 million Euro minus. If export is covering some 10 percent of import so from where is money coming to this consumption. The estimate is that when export brings mentioned 71 million Euro the organised crime (mainly drug trafficking) brings 1 billion Euro, diaspora gives 500 million Euro and international community 200 million Euro.
Kosovo has a small domestic market and limited industrial production, and its imports remain still higher than exports. According to Kosovo Agency of Statistics, Kosovo's trade deficit continued to widen in 2018 to EUR 2.97 billion, from EUR 2.45 billion a year earlier, with imports rising to EUR 3.34 billion, from EUR 3.05 billion, whereas exports fell to EUR 367 million, from EUR 596 million a year earlier. IMF estimates that the 2018 balance of payments (net trade in goods and services) to be USD -2.2 billion. According to the World Bank, Kosovo's overall trade deficit, which includes trade in both goods and commercial services, stood at an estimated 29.1% of GDP in 2018. (Source: Societe Generale )
My view
I agree with those who claim that it is clear that Kosovo's secession from Serbia, as well as its hasty recognition as an independent state, was a mistake.
The real power in Kosovo lays with 15 to 20 family clans who control "almost all substantial key social positions" and are closely linked to prominent political decision makers. German intelligence services (BND) have concluded for example that Prime Minister Thaçi is a key figure in a Kosovar-Albanian mafia network.
While I was working in Kosovo after bombings as EU expert for local administration it was clear how Kosovo Albanian "freedom fighters" started to transform themselves to political leaders of this then international protectorate. International community – via UN/UNMIK, NATO/KFOR, EU/TAFKO/EAR and affiliates – which were administrating Kosovo, was well aware of the direct links between organized crime clans and political leaders (See Appendix below).
The original or better to say official aim of international community was to build "standards before status", on 2005 the task was seen impossible so the slogan changed to "standards and status". Even this was unrealistic so Feb. 2008 "European"standards were thrown away to garbage and "status without standards" precipitately accepted by the Western powers. For international community I don't see any success story with this backward progress.
The reason why this whitewashing was supported by international community might be the need to sustain some kind of stability in Kosovo Albanian part of province. The second reason might be that US and EU could not admit that they selected wrong side already mid-90's by blaming Serbs about all negative events in e-Yugoslavia. The third aspect might be some economical interests of Washington, Paris and Berlin related to West Balkans. The forth reason might be the opportunity to break Yugoslavia and increase Western influence in this region as Russia was then too weak to support their Serbian friends;   the Pentagon goal already in late 1998 was to take control of Kosovo in order to secure a military base to control the entire southeast European region down to the Middle East oil lands, Camp Bondsteel in Kosovo is now reality.
International community could not admit that it was fooled to support the separatist movements in Croatia, Bosnia and Kosovo. This bias was clear during my work in field level, for example the aid and development programs were made to benefit Kosovo Albanian part more than match the needs of Kosovo Serbian part. This bias was clear for everyone and even admitted privately in higher levels but changing policy – decided in Washington and Bruxelles – was impossible to keep the old facade. Now after two decades the real roles of different players in "operational theatre" are coming more clear for wider public and so far the the indictment of President Thaçi is good step to right direction 
The truth might be as Canadian Major General Lewis MacKenzie, former UN Protection Force commander in Bosnia, cited the admission in an April 2008  statement  to the Lord Byron Foundation:
This anti-Serb bias and sympathy for their "victims" was exploited by the Kosovo Liberation Army, (KLA), an internationally recognized terrorist organization at the time when it commenced killing Serbian security personnel in the late 90s. The KLA hired the same North American PR firms employed by the Bosnian government and successfully won the PR war in spite of the fact their organization initiated the armed conflict.

The current Prime Minister Hashim Thaci was the leader of the KLA. He has admitted that the KLA orchestrated the infamous Racak "massacre" dressing their KLA dead in civilian clothes, machine gunning them and dumping them in a ditch and claiming it was a Serbian slaughter of civilians. NATO bought into the ruse and on its 50th birthday looking for a role in the post cold war world the alliance became the KLA's air force and bombed a sovereign nation from the safety of 10,000 ft.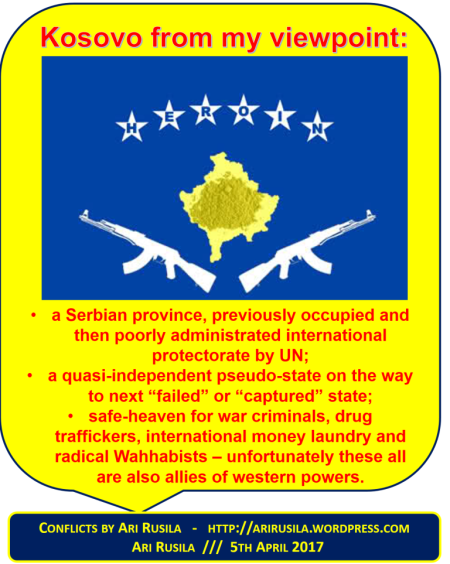 More reading:
My articles: Kosovo: Two years of Pseudo-state , Balkan route-Business as usual and Captured Pseudo-State Kosovo .
About possible solutions e.g. my articles Dividing Kosovo – a pragmatic solution to frozen conflict and Cantonisation – a middle course for separatist movements
More about link between organized crime and Kosovo political leaders one can find e.g. from "leaked" German Intelligence report BND report 2005 .
The report, "Inhuman treatment of people and illicit trafficking in human organs in Kosovo", prepared by Swiss prosecutor-turned-politician Dick Marty. Investigations conducted by the Swiss diplomat, Dick Marty on behalf of the Parliamentary Assembly of the Council of Europe (PACE) have revealed the true picture of Kosovo's prime minister Hashim Thaci. In his report to the PACE's Commission, Thaci is presented as the leader of a criminal gang engaged in the smuggling of weapons, the distribution of illegal drugs throughout Europe and the selling of human organs for unlawful transplantation. The Swiss senator conducted a two-year inquiry into organised crime in Kosovo after the Council of Europe mandated him to investigate claims of organ harvesting by the Kosovo Liberation Army (KLA) after the war with Serbia ended in 1999.
A good article by F. William Engdahl: Washington's Bizarre Kosovo Strategy could Destroy NATO  .
Appendix:
Organized Crime in Kosovo, resume by NATO/KFOR