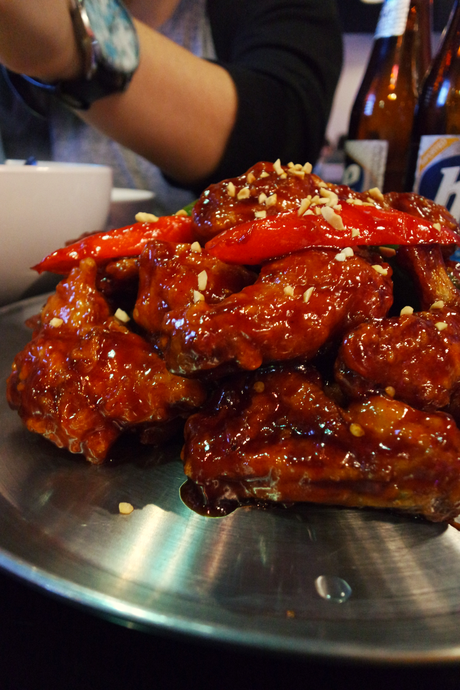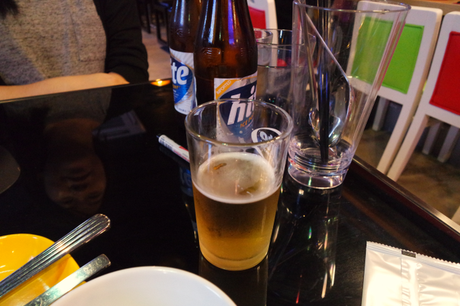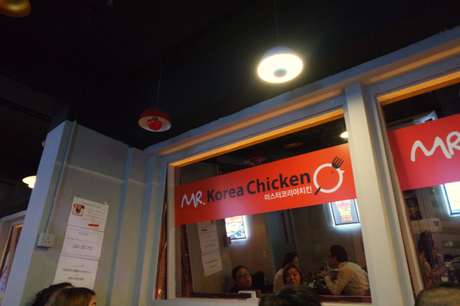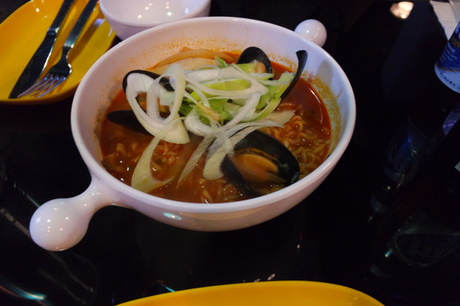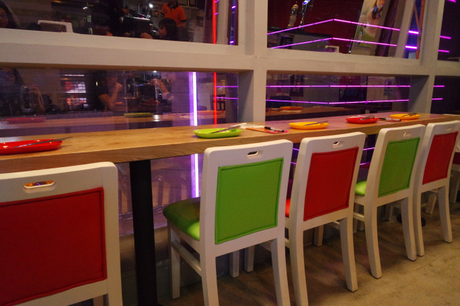 21/F, Circle Tower, 28 Tang Lung Street, Causeway Bay, Hong Kong.
What's a girl to do when boys are being boys and not men? Head out for Korean fried chicken and beer.
A few weeks ago, we stumbled upon Mr. Korea Chicken – a no-frills chicken shop situated in Causeway Bay, of course. The concept is simple: sit down, order chicken, listen to K-pop and have a darn good time. In fact that whole idea of eating Korean chicken and drinking beer popularised when the Korean drama 'My Love From The Stars' went viral and I'd been dying to sample the real deal (or as close to it) for ages. KFC and a Corona isn't quite the same ;)
Sophia and I ordered the messiest meal ever. We opted for the Soy-Garlic Chicken which was a huge tower of deep fried chicken coated with a soy-garlic glaze. Soft, succulent and tender chicken with a flavoursome sauce, we happily chowed down on our toppling tower that had no end in sight! Beer wise, we chose Hite, a light and refreshing option to go alongside all the fried goodness. Chicken, check. Beer, check. Music? Check. Mr. Korea Chicken plays a plethora of K-pop music videos and weekly music shows including M! Countdown and Inkigayo.
Was it good? Y-e-s. So good. My only qualm is that the platters are so huge you can't really do that thing of ordering a couple of dishes to share. It's certainly a group meal place and definitely not a date destination! I would also recommend asking for disposable gloves and taking hand sanitiser with you: we didn't realize you could ask for gloves and it was a messy, messy affair.