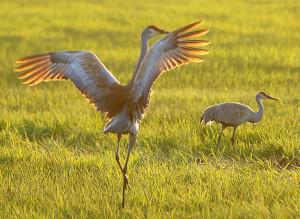 via Microdot
full story
Rep. Joel Kleefisch, the Oconomowoc area Republican who is one of Scott Walker's biggest cheerleaders (he's married to the lieutenant governor, after all), thinks Wisconsin ought to make it legal to start shooting sandhill cranes.
What's your opinion? Does that look like a game bird to you?
Please leave a comment.