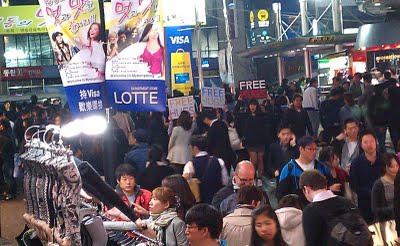 At the bargain shopping district of Myeongdong, while the hordes swarmed over several blocks' worth of incredibly diverse merchandise--shoes, clothes, cosmetics, bags, watches, street food, gadgets, etc., with many shops even employing megaphone-wielding barkers to lure shoppers into their stores--three girls hold aloft banners advertising... free hugs. Sweet of them. (If they were guys, I'd have lined up. Grin.)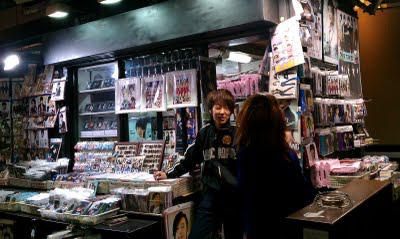 A stall dedicated to everything halyu--Korean pop culture and its constellation of adored young celebrities. Typical ice-breaker from Koreans we met: Is Sandara Park really popular in the Philippines? (Yes--was). She's so cute! She's really big here!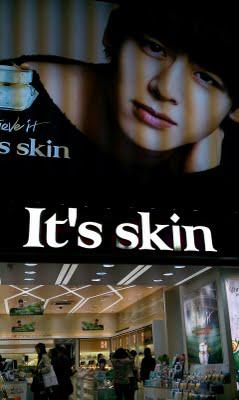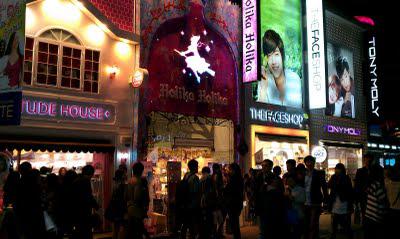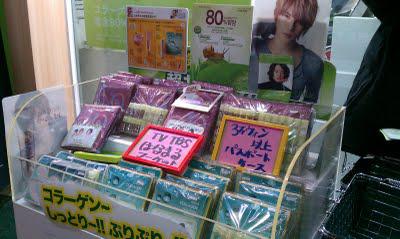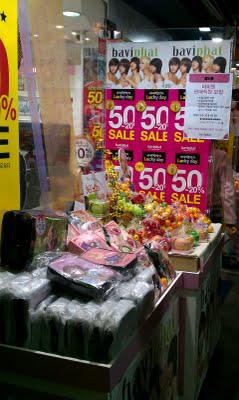 Young Korean men are into cosmetics big-time, it seems. It's the flawless faces of male teen idols that lord it over beauty outlets such as The Face Shop, Tony Moly, It's Skin and Holika Holika, and these shops are also packed with male shoppers of all stripes. Those packets sold in bins at big discounts? They're face masks for men--peddled, of course, by an androgynous-looking male pop quintet.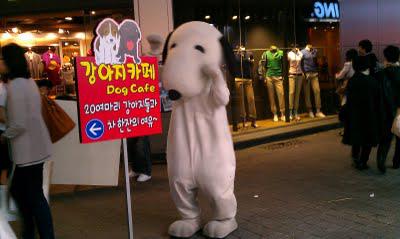 For a Dog Cafe, how else to get people in than have Snoopy's twin dance on the street?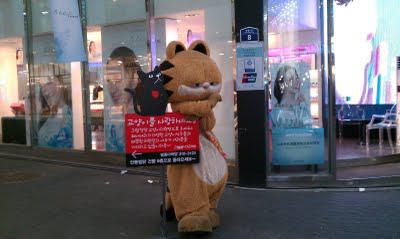 Meanwhile, ignored by the crowd and manning a deserted stretch, the cat sulks.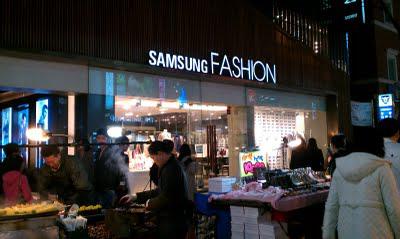 In its home country, the brand known to the world for state-of-the-art TV, smartphones and home appliances is also apparently into fashion retail.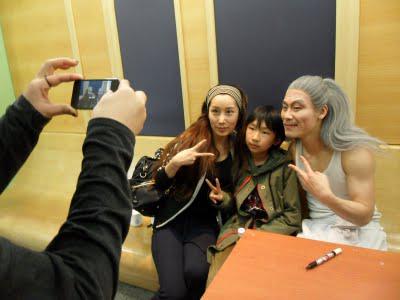 Enlighten me--where'd the V-pose come from, and why has it become a Korean trademark? Here, mother and son pose with a member of a martial-arts/comedy troupe from a long-running blockbuster show called Jump!--an amazing blend of acrobatics, martial arts, slapstick comedy--and, among the men, runaway abs. (I have pictures! Later.) V for Vongga?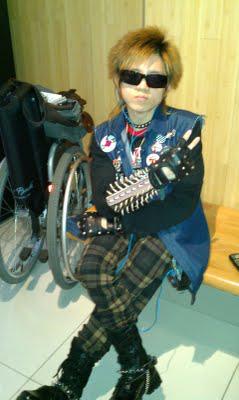 Who says punk is dead? In full regalia, this guy (or girl, I couldn't tell) I saw at the swanky mall Noon Square wordlessly obliged me with a pose. Later on, I saw him/her get up and noticed not only that the person was a midget, but one leg was also deformed. He/she limped away, bristling genially like an armadillo. There's self-assurance for you.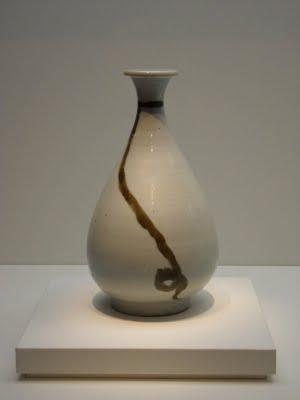 The loveliest expression I saw of the kooky, lighthearted Korean spirit? This priceless 16th-century porcelain bottle with brown rope design, at the National Museum. The faux rope is a witty, charming touch, and suggests that, even in ancient times, the ancestors of present-day Koreans knew how to have fun.