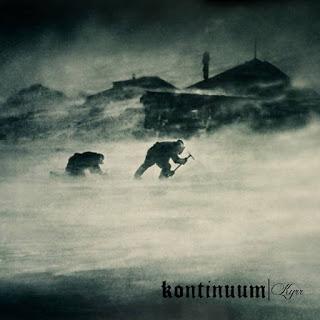 Kontinuum from Iceland knocked me over completely with their 2012 debut, 'Earth BloodMagic', which is one of those albums I always return to, one way or the other. Somehow though I missed that the band were in the studio recording their sophomore release,'Kyrr'. But that doesn't matter since I finally got my hands on it and....holy hell, what a wax! Nothing has really changed from the debut, well I'm wrong, one thing has occurred and that is the band is better than ever. The compositions are stronger, the musicianship is better...everything is better, you hear! Since the debut was extremely strong, being able to surpass it shows enormous talent in all departments, and as a fan that's what you want. You want "your" bands to retain their sound, yet constantly evolve so they don't stagnate. Based on their two albums I have no fear that Kontinuum would do such a thing...ever! They are simply too good and as a supporter I couldn't ask for more.
From the opening bars, Kontinuum takes me on a journey of other-wordly proportions. The soaring, eerie guitar grabs my attention immediately. It pulls me in and puts me in a trance, so by the time the rest of the band joins in I'm perfectly set to embrace the beauty and magic of these Icelandic shamans. Opener 'Breathe' ties in all what this album is about in a way. It weaves back and forth between tempos in short bursts but it always returns to the atmospheric, transcendent dimensions where Kontinuum moves so elegantly.
Four songs are sung in Icelandic, 'I Huldusal', 'Hlidargötu Heimsveldi', 'Kyrr' and 'Undir Punnu Skinni', and although I don't understand a word, I love them. Most times, singing in your native tongue gives more power to the songs and lyrically/vocally they are more unrestrained and freer in feel. Not that the songs Kontinuum sing in English are bad, on the contrary, but to me singing in your own language elevates the meaning of a track.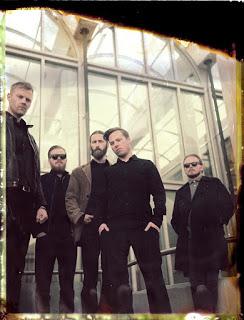 Towards the end 'In Shallow Seas' and 'Red Stream' sees the band bring in their influences. Both have a fantastic feel of early 80's indie punk/rock mixed with early Paradise Lost, Sisters Of Mercy and Katatonia played punishingly heavily. Yet the melancholy and the trippiness of all their songs remain. Don't know how they do it, but it's amazing.
If you are looking for highly original, unshackled and one-of-a-kind music, look no further than Kontinuum. Only a couple of years into their career, they are miles ahead of most bands and with what they have accomplished so far, there is no telling how far they can go. If you have never heard of this fantastic band, the new wax 'Kyrr' is an excellent start but I urge you to get your hands on the debut,'Earth Blood Magic' as well. Both are genial separately but are even better played back to back.