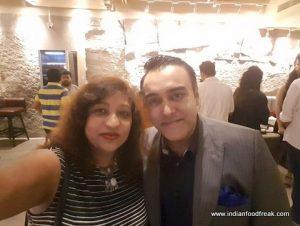 After creating some of the most innovative and successful concepts in India and overseas, such as Masala Library by Jiggs Kalra, Farzi Cafe, Pa Pa Ya and Masala Bar, Zorawar Kalra is all set to revolutionize cutting edge modern Cuisine for you at Kode.
KODE, a cuisine agnostic modern 'freestyle' bar & kitchen at Kamala Mills in Mumbai is focused on the discerning patron who wants quality and quirk at the same time.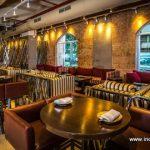 First Impression: The location is just where it is all happening in town, the signage looks sleek, classy and inviting. The brightly lit airy space has been decorated aesthetically with ample seating and standing room. The large bar dominates the place – just a few steps straight up from the entrance, it looks alive, vibrant and forms the focal point of the place.
I liked the wood-panelled French windows all around.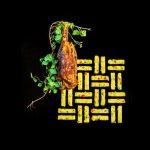 While on décor, Mr. Kalra explained that 40 tonnes of stones had been brought from the mines in Rajasthan, left uncut and placed in the panelling – does add to the look, I must say.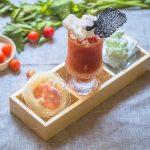 The first ever Liquid Chef concept promises that you will return week after week for their curated cocktail tasting menu that pairs cocktails  course-wise, and for the largest selections of whiskey in India, 130 varieties I am told, along with an extensive selection of gin, vodka and craft beer. 
Each of their cocktails are well thought of
– both with complex compositions and  never seen before presentation; intriguing and whimsical. Some, like the
Bloody Mary, come designed as the 3-course menu
with something to taste before and after the cocktail. The wonderful people at the bar had to actually explain how one drinks the entire set. There are liquid nitrogen-frozen roses, macarons that are lighter than air which are part of cocktail sets – very interesting!
The Forgotten Petal Sour is plated as a three-course meal with a cake  of soap which  is supposed to be the appetizer
.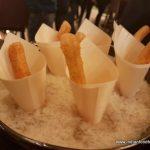 As for the food –
Massive Restaurants has earned International respect for its extraordinary cuisine and here too the standards are maintained.
From tacos and quesadillas to burgers, gnocchi and ramen, the menu offers flavours from across the globe. Freestyle Cuisine is the new avatar promised – while I am not sure what freestyle cuisine actually means, what I did experience was wonderful food which stuck to its fundamental good taste and flavor irrespective of the treatment.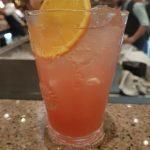 Personal note: I liked the fact that the staff was extremely interactive and knew what they were serving. Many had "Trainee" as their badge and yet seemed to know their way around well.  Managers, PRs, Chefs spent time talking to us and showed us around. Loved the fact that Mr. Zorawar Kalra himself greeted each & every guests – Hospitality in its truest sense!

We, at Mumbai Food Freaks, wish KODE the very best! Cheers!
Address:
KODE
Gate No 4, Kamala Mills Compound,
Lower Parel, Mumbai 400013
Timings: 7.30 pm – 1 am
Contact No – 7718882923 / 24