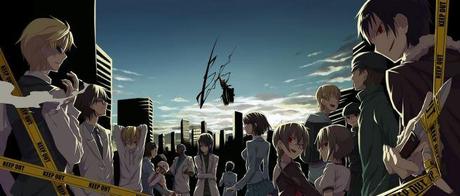 Let's just say I put this off for way too long. You see, sometime last year something took place on Twitter where I eventually asked people to start listing anime and manga companies they knew were in their area. Needless to say, I…I didn't quite get a list of people knowing who distributes what in their country. This must mean a combination of two things:
1) People just not paying attention to what companies provide them their stuff.
2) Companies not doing enough to tell people they exist in their country.
 So in other words, we're both at fault for not knowing. Considering there's not a lot of distributors in our respective countries, both sides should be willing to do what they can to inform people of who brings them their stuff. So I shall help out.
No, I can't say this is a comprehensive list. For starters, I omitted the Japanese companies. That might take more of an effort to distinguish, and I'm mostly focused on letting people know who they can turn to in other countries. Also, I'm missing companies in some countries, and for now, I would need some info on them, so they are listed last. And lastly, the manga companies post will take a while. No really, it will take a while.
So there you go. Before I begin, I would encourage anyone who does read this to share in the comments what they know of their respective publishers (good, bad, in-between, etc), basically because what you know helps everyone else know that maybe people just aren't doing enough to get anime out there, and maybe something can be done to make it more known, or you'll just have a concise and detailed list of publishers in your country, or some other reason I haven't touched on. You can also ask questions too. I might be able to answer them, but otherwise I might not. Also, for countries that aren't on the list and don't have a publisher, you should say why you think that's the case. Anime supposedly has a global audience, correct? And also, if there are any mistakes in this list, please let me know what they are so I can correct them.
Anyways, one more thing: thanks to Andy Hanners, Kai, Naru, Overlord-G, Marow, and Iso for getting this list started off and sharing their information. Really appreciate it! Now, onto the list.
Table of Contents
United States
Media Blasters
FUNimation
Sentai Filmworks
NIS America
Discotek Media
RightStuf
VizMedia
AnimEigo
Manga
Disney
Anime Midstream
New Video Group
acttil
United Kingdom
Anime Limited
Kazé UK
101 Films
Manga UK
MVM Entertainment
Studio Canal
France
Black Bones
Dybex
Kana Home Video
Kazé
Wakanim Video
Singapore
Odex
Sweden
Panvision
Countries without Distributors
Aruba
Brunei
Companies That Need Descriptions
Madman
AkaHana
Hanabee
Siren Visual
United States
Media Blasters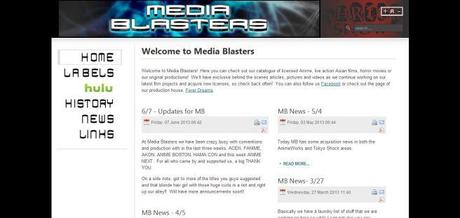 Media Blasters used to be a pretty solid company but over the past few years the market in anime kept decreasing over here, and so did the company itself. Nowadays you'll hear about the company managing to license an anime, only for it to then never actually come out. In general, you don't get the sense that they're an active company, which kind of seems weird to say considering they always seem to manage to have a presence selling their content at conventions. Though a good portion of their wares happen to be hentai. Well, at least it sells right?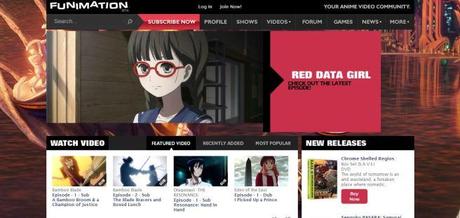 FUNimation's probably the biggest distributor in North America compared to all of the other companies here, and that probably stems from nostalgia (think Dragonball Z), just being a long running company, and not managing to fall flat and have to restructure (think ADV/Sentai), among other reasons. Whatever the case, they have a sizeable fanbase, if going to conventions and always seeing their panels packed isn't a good enough sign. Oh, and their booths are usually swamped too. Of course, you look at the surface, and then you realize some of the titles they release aren't all that good. Their saving grace is that they seem to be able to take care of their products and sometimes have good dubs. Also they're really good at advertising. Their shows being on Toonami might be helping.
Sentai Filmworks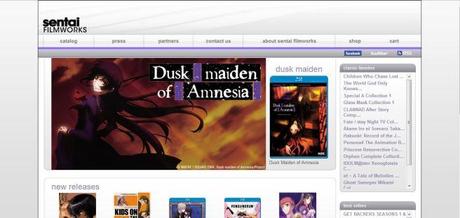 Then there's Sentai, who can't seem to catch a break. Ever since ADV finished up, I think a decent amount of people feel Sentai is just a lesser version of ADV. For me, my only real critique is that they can't seem to take care of their products. Sure, anime doesn't make a ton of money and Sentai has been wise in what they do (example: what anime they sub vs what anime they choose to add a dub to), but you can't have issues with the product (have an issue with left channel only audio in your package, mess up a scene, etc), have the barest element of extras and call it a good product since no other entertainment medium would get a pass for that. You also can't have dubs that are questionable in their quality (If I hear Marika from Bodacious Space Pirates say "Chiaki-chan" in English one more time…). Fact: Sometimes they air English dubs on Anime Network on Demand. Combine that with The World God Only Knows dub (which I watched and could only last two episodes — Chris Patton, what happened man), you're just asking for most people to have a perception that's not good. And a bad perception equals not making money. Thankfully though they manage to license just about everything, and they have become active on social media. If they can just take care of their products, they'll be able to shed their somewhat undeserved reputation.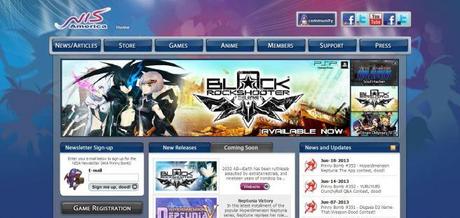 NISA has been championed the king of anime licensing by collectors and some fans — that usually is because of the titles they've nabbed (think of Bunny Drop, The Daily Lives of High School Boys, AnoHana, etc). Well, this was before they attracted the ire of some people by licensing stuff like Everyday Tales of a Cat God and Umineko. But aside from their selections, it's usually the care they place in making sure it's as close to the JP original as possible, along with extras that make the price tag (most NISA titles are in the $50-60 or more) more than commendable. The one thing that seems to somehow be an issue is the fact that NISA does not do dubs. I think I'd call that a business choice, and well, a business choice that seems to be working for NISA.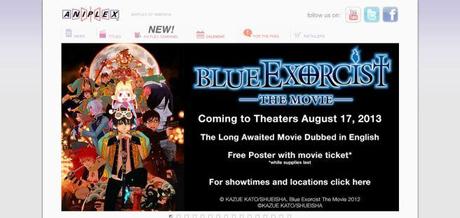 On the other hand, you have a business choice from Aniplex that borders on the "Eh, maybe I can live with it" to the "There's no way I can get my bang for the buck with this!" that still remains a divisive topic to most anime fans. My only real fault with Aniplex is that they currently don't have a title I'd really want. Otherwise, from what I hear, they get to about as close to the original JP source than most other companies, with all the goodies and extras that come with it. In other words, you should be getting products that, if you get them separately, would cost a good amount. I also hear some are just straight imports, but the process is easier with Aniplex USA as the go between.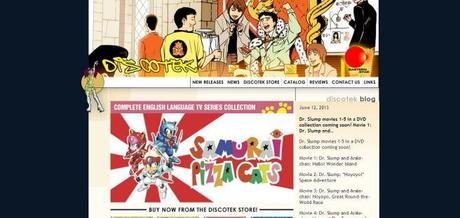 In need of some nostalgia? Well Discotek is your company!
…Ok, ok, it's half not fair since they have licensed some recent stuff (Like Thermae Romae), but you'd probably know Discotek as the guys who sell Lupin III titles and Golgo 13, among other old classics instead of anything recent. And that's fine. It caters to an audience. They're also one of the few who sell stuff not anime related, but that's just one of the few. A good portion of their titles are DVD, but that's probably due to the titles chosen than anything else. Whatever the case, they have their market, and they know how to impress those in that market.
Right Stuf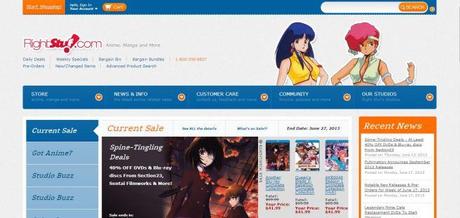 You probably know Right Stuf more as that website that sells other anime instead of a company that sells their own anime, but guess what? They license their own anime. Well, not quite as often as other companies, and not as much as I remember they used to. But recently they've been quite active under their Nozomi and Lucky Penny line, with the release of anime like The Rose of Versailles and Aoi Hana to name a few. Unfortunately I don't have any of their products so don't know how their DVD/BD quality is, but just them selling anime and other products for good deals makes them a site to check out and a company to keep an eye out for.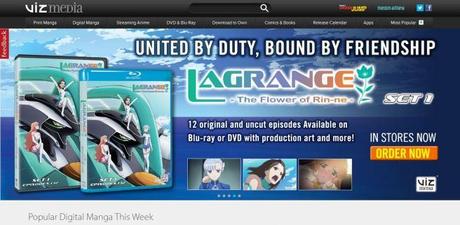 Hey, would you believe me if I said that Viz Media actually licenses anime and not just manga? Well if Bleach and Naruto didn't tell you anything, they do. And recently they've been acquiring newer titles, like Accel World and K. I don't have a real critique of them since I don't have their products, but with the market they cater to, the shows they have probably work out. I guess.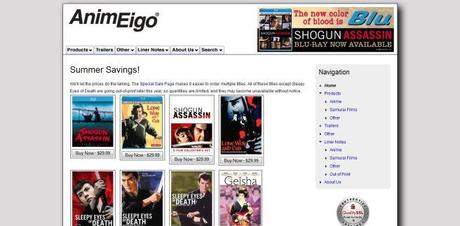 I'm tempted to guess AnimEigo is not in the anime scene anymore since any news of them rarely pops up and they're not active on social media. But they have released some titles (Otaku no Video, Bubblegum Crisis anyone?) but otherwise, they don't seem to be a big player in the anime industry.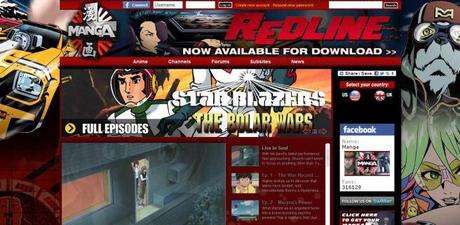 Manga Entertainment is a big player. Well, almost, and maybe not so much in the US. I still remember them growing up as a really cool anime company, with their releases of stuff like Street Fighter Alpha: The Movie and Battle Arena Toshinden…
…What don't judge me I still was ignorant and was a kid!!!
But I made up for it with REDLINE, and by god, it's a decision I don't regret. But otherwise, it feels like most of the US companies have stolen Manga's thunder, so their presence is lacking over here. But they are still around, and they still seem to be ok, but not in the US.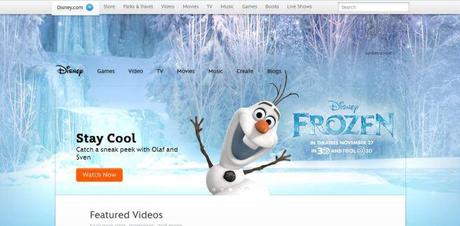 Really, the only real reason they are here is because of Ghibli. But they have licensed Ghibli stuff, and will probably continue to release more Ghibli stuff, GKids be damned. And they will probably make a decent attempt to advertise it, which is something they actually have the budget to do, whereas the other companies do not. And they will also do a good job caring for it (think of My Neighbor Totoro).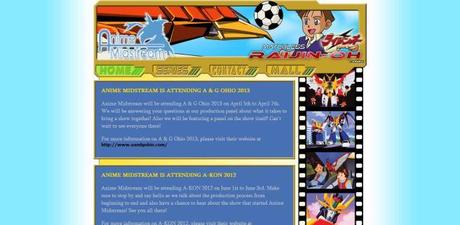 Really, all I know them for is for them licensing Raijin-Oh! That is it. Nothing more, nothing less. They make sure to advertise this on their website. So all in all, I'm not sure they even distribute anymore. Oh well.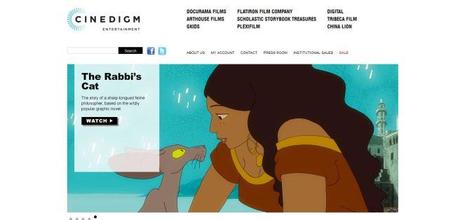 These are probably the newest kids on the block, as they recently have brought over stuff like Digimon (Adventure 1 & 2, and Tamers), they're bringing over Yu-Gi-Oh, and A Letter to Momo on their GKids line. They still don't have a ton of work in this medium, but they have released other stuff aside from anime, so they should know the ins and outs. The only question is of course just how relevant will they be? So far they've brought only dubs for Digimon and Yu-Gi-Oh!, so will they eventually license a TV show that includes a sub? We'll just have to see if they'll be a factor or just licensing certain things occasionally.
acttil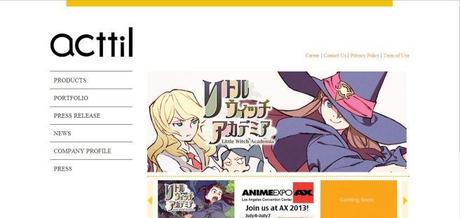 Man the nerve of acttil. It all started back in May, where some NISA staffers decided to go form their own company for who knows what reason. In the email I received though they said they were just a company that would focus on videogame publishing, marketing, and localization. But no, for their first major announcement they decided to spring forth Little Witch Academia, which is part of their "we will be working on any projects that are interesting to us!" So LWA is just that, a project that was interesting to them!
…In all seriousness, it looks like they'll routinely involve themselves in bringing forth anime to North America. So that means we'll need to keep an eye out for them.
United Kingdom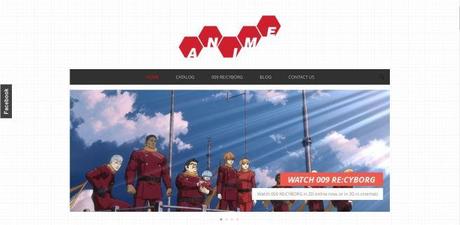 Hanners: The new kid on the UK block, and run by prominent anime industry face Andrew Partridge, Anime Limited's primary concerns are licensing anime movies for theatrical and physical distribution (they currently hold UK licenses for 009 Re: Cyborg, A Letter To Momo and Tiger & Bunny: The Beginning), as well as classic anime properties like Cowboy Bebop and Outlaw Star.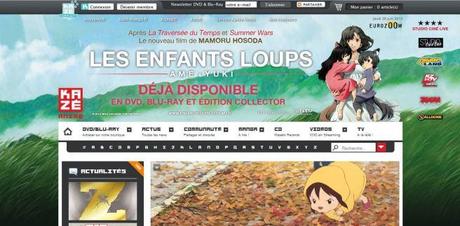 Hanners: A UK spin-off of French anime distribution giant (and part of Viz Media Europe) Kazé, this company licenses titles which are then physically distributed by Manga Entertainment – their portfolio currently includes the likes of Bleach, Persona 4: The Animation and Tiger & Bunny, and Kazé are also responsible for running UK-centric anime streaming service Anime on Demand.  The company currently has no direct PR or social media presence, leading to rumours that they may be quietly exiting the UK market when all of their currently licensed titles have been released.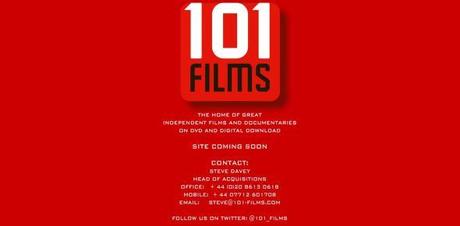 Hanners: At present, 101 Films are only dipping their toe into the UK anime water via a release of Elfen Lied; whether other releases will follow remains to be seen, as the company's main focus is on other areas of cult cinema.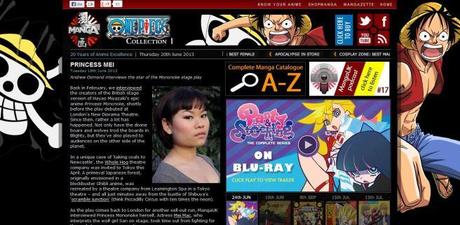 Hanners: The UK's anime distribution powerhouse, perhaps best known outside of the UK for assisting with funding for the original Ghost in the Shell film. Headed up by Jerome Mazandarani and part of the Anchor Bay group, most of the major titles licensed in the UK come via Manga Entertainment, who frequently work closely with FUNimation Entertainment in the US to sub-license many of the hottest properties.  Big titles for the company includes all things Ghost in the Shell, Attack on Titan, Naruto, and plenty more.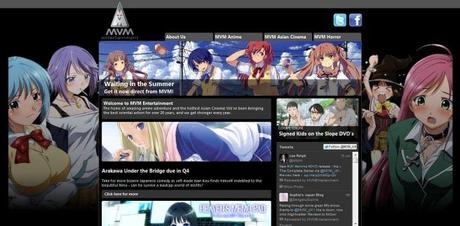 Hanners: Another long-running UK distributor, MVM Entertainment runs their own online anime store in the UK (Anime On-Line) as well as licensing TV anime series both old and new.  After something of a hiatus in recent years, since 2012 the company have been well and truly back in the licensing business, and highlights on their slate include Samurai Champloo, Kids on the Slope and Bodacious Space Pirates.  The company is headed up by Tony Allen.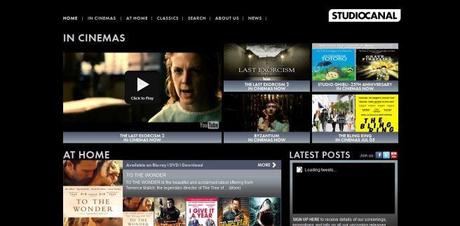 Hanners: STUDIOCANAL handles all of Studio Ghibli's releases for the UK, and were formerly known as Optimum Releasing.
France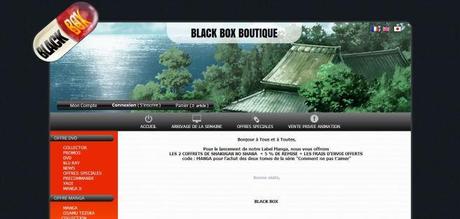 Naru: Black Bones, created in 2007, is a rather quiet anime company compared to the other companies in France (Kazé or Dybex). They haven't distributed much for the moment, and are also currently working on releasing manga using the company they have created in 2009, Black Box. Personally, I don't know much about them, but maybe it's due to the fact that the anime they have released in the country are pretty old-school: Bubblegum Crisis, Black Blood Brothers, and RG Veda.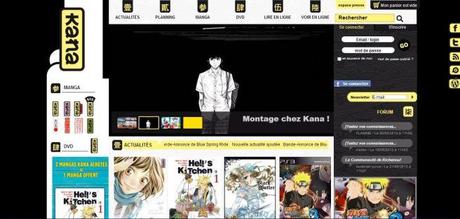 Naru: Created in 2006, Kana Home Video is the home of famous shounen anime: Death Note, One Piece, Naruto, Fairy Tail, and the list goes on. Like many other anime companies, they also distribute manga by the name of Kana. They're one of the biggest names in the manga market, alongside Kazé.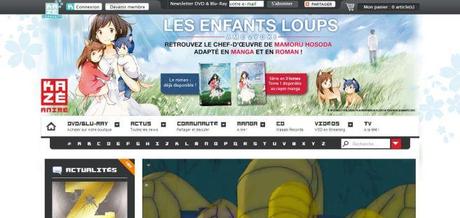 Naru: Kazé are not only known for releasing recent anime (Persona 4 the Animation, Blue Exorcist) or having their own cable channel, but for also distributing manga and streaming anime on their website. Currently, they're the most active in terms of cooperating with Japanese anime companies and getting their hands on new anime.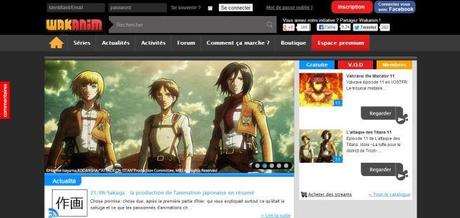 Naru: I can't seem to find any specific information on when they were created, or even when they've began licensing anime. From what I've seen on their site, their choices on anime are terribly limited compared to what they offer as anime available for streaming.
Singapore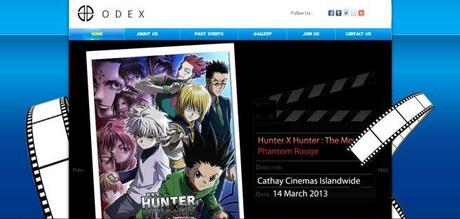 Iso: The sole licensor for anime in Singapore (and if I'm not wrong, the entirety of Southeast Asia) is Odex.
You can read about their modus operandi in detail on the Wikipedia page, but to sum it up simply Odex licenses anime and then earns money through the licensing rights when TV stations air the anime. They also sell anime DVDs and anime merchandise. Any anime movies that air in Singaporean theaters are also licensed by Odex.
Odex however, has been embroiled in much controversy over the 2007-2008 period when it sued people who downloaded licensed anime titles through bittorent. They got an American tracking company to obtain the IP addresses of downloaders, and then obtained the personal information of these downloaders through local Singaporean ISPs. They then proceeded to mail these downloaders, asking them to pay out-of-court settlement fees or to face legal action. Of course, many things transpired within this period, which you can read in the Wikipedia page above as well as here and here.
After that incident though, Odex has remained silent and laid low for the most part, and the only time we really see anything to do with the company is during Anime Festival Asia where it has a booth selling merchandise.
Sweden
Pan Vision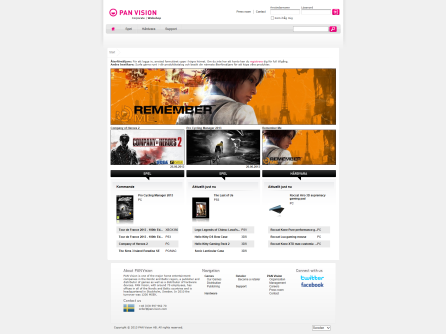 Marow: We do not have a company that is fully dedicated to publishing or distributing anime in Sweden. We have had anime releases in the past, such as Samurai Champloo, but those have been handled by companies who distributes other things (such as movies, games etc). Today we do not even have that.
The only exception would be movies by Studio Ghibli, which are released by Pan Vision. Simply put, they are a Nordic publisher and distributor of video games and hardware devices.
On their website, however, there are no traces of the Studio Ghibli movies. Seeing how Studio Ghibli is a big name, and that their movies are shown in theaters all over Sweden, a valid guess would be that Pan Vision picked up the Studio Ghibli licenses as a side-project. The most recent anime movie they released should be The Borrower Arrietty.
Countries Without Publishers
Aruba
Overlord-G: As far as I know, there are no anime outlets in Aruba. We get all our goods via email. There are no local anime shops or stores that sell legitimate anime related goods.
Brunei
Kai: I'm (somehow) sure that Brunei doesn't have an anime distributing company. I've never heard of one, and Brunei is one of those countries that are quite ignorant of anime and Japanese culture in general. It has slowly changed however and in one of my posts, there's actually a number of local events related to anime and Japanese culture that I was able to join. But of course, in terms of anime exposure, Brunei still needs improvement and lots of it.
Anyways, once again, I've never heard of any anime distribution companies in Brunei. I would assume that Brunei imports most of its anime CDs, DVDs and Blu-rays through other anime distribution companies from other countries.