Youtube / Twitter / Instagram
I'm back with braids! (I'm forever changing my hair) The wording on my green, black and gray raglan top is really clever. The letters k and w in the word "know" are in black, putting more emphasis on the phrase "NO Jesus NO peace".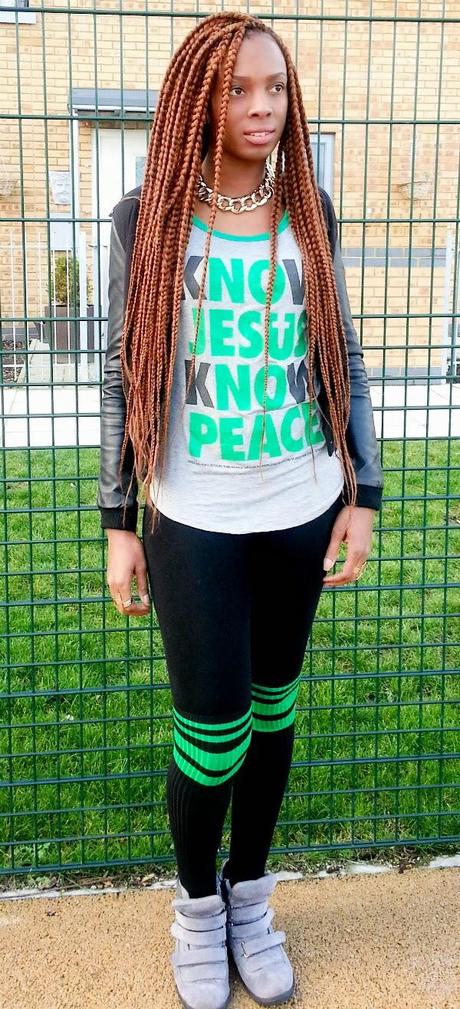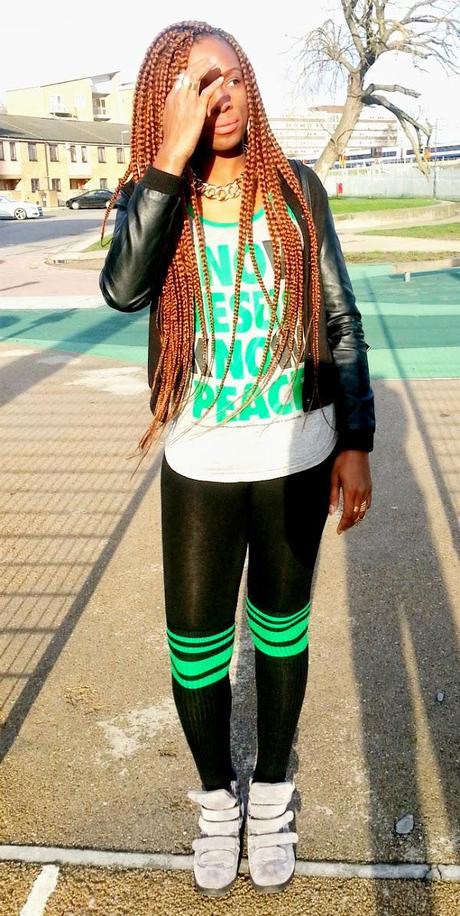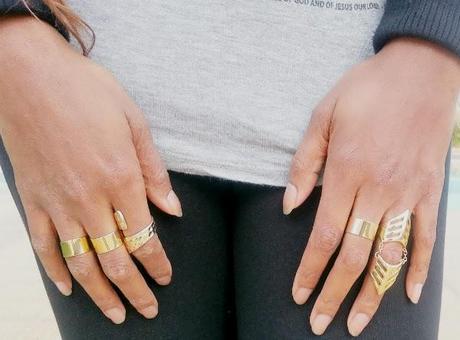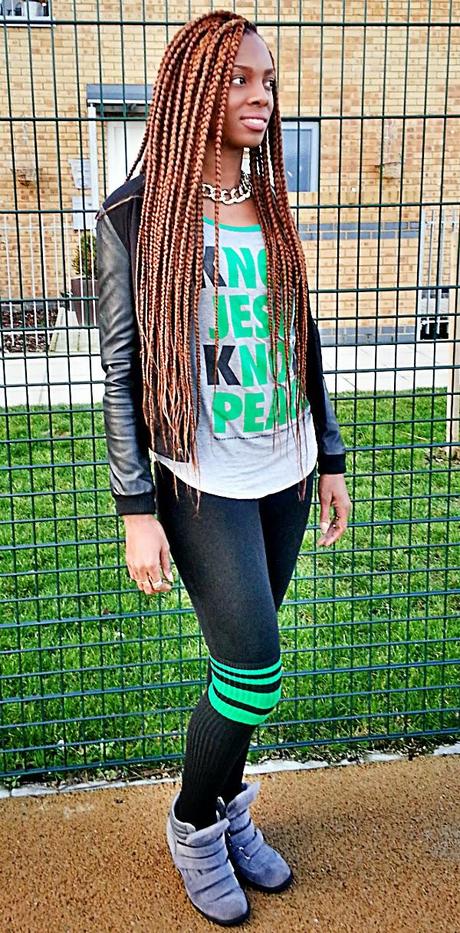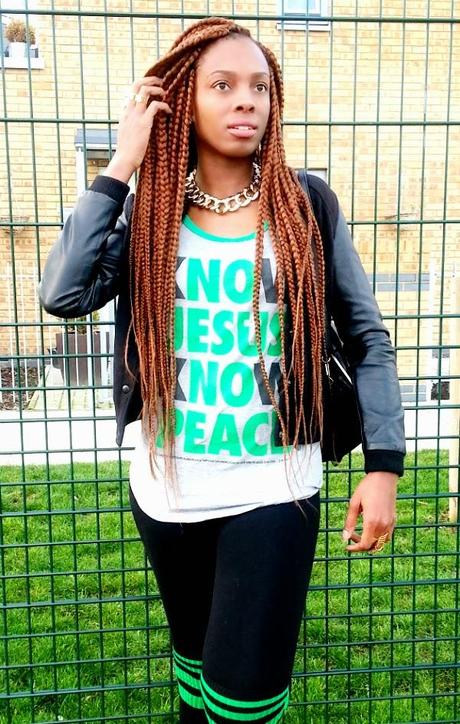 I wore the top with leggings and matching over the knee socks in black and green. I accessorized with a chunky gold necklace and lots of gold rings.