While in Waco, I made a bit of progress on a new project with a pattern from Ysolda Teague:
 the Scroll Lace Scarf
.  Hand dyed yarn from
KnittingRose
, a 75% superwash wool, 25% nylon for stability, KnittingRose dyes beautifully.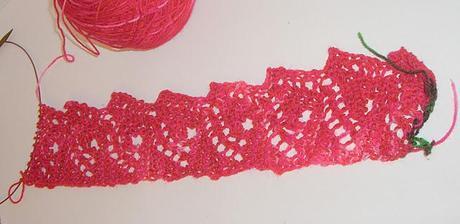 Because I was listening to Aunt Mary and stories from her college years in the 1940's at Hardin Simmons in Abilene, Texas, it was easier to knit a sock in the round than to follow a lace chart.  So the socks below were begun, using Knit Picks yarn in a fingering weight.  I'm going to complete an afterthought heel.  The pattern is again from Ravelry, and is from LaLa
found here
.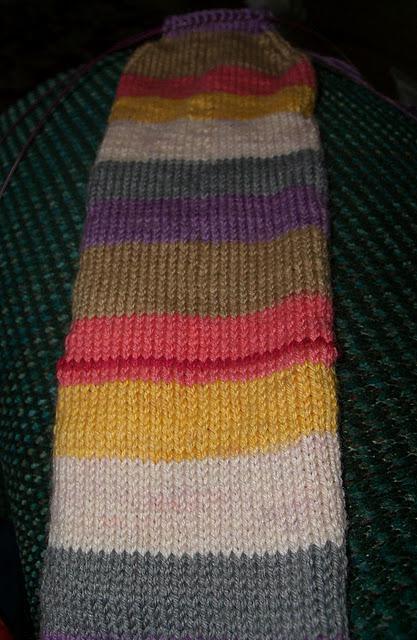 Aunt Mary thought it was fascinating that the yarn was self striping.  She had never heard of that aspect of knitting.  For a video showing how to complete an afterthought heel,  go here.
One quick story from Aunt Mary, who has a dry sense of humor and kept me giggling. Wish I could quote her , but the gist of the story was this, with apologies to my male cousins Mark and David.
First born Cindy, a good student, industrious and courteous and kind to a fault, was a pleasure to teach.  One of her teachers took Mary aside and told Mary that she should write a book about how to rear children since Mary was both a preacher's wife and an excellent mother.  Mary's other two younger children, boys, were a real handful in school.  Mary said after the boys got into school, not a single teacher EVER asked her to write a parents' handbook. 
Now this shawl by Rose Beck, available on Ravelry and found here, was finished on January 1, 2012.  I really like the stitch definition, and the yarn from Quince and Company was a dream to hold and knit. It is my first project finished in the new year, regardless that it was begun in 2011.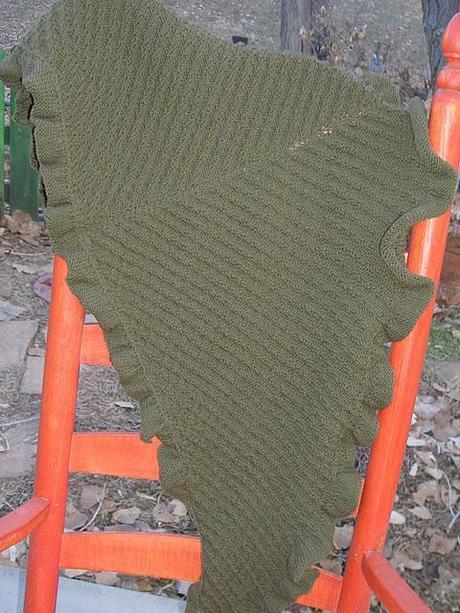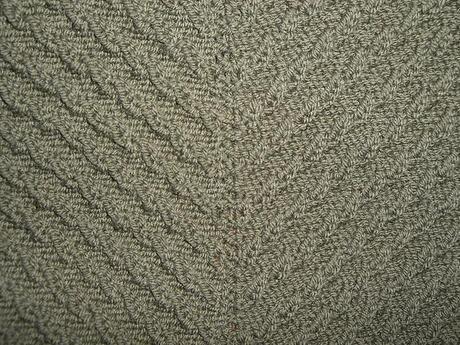 (close up for stitch definition and pattern)
January continues, and I am knitting in color after all that olive green wool.  What are you knitting or crocheting, sewing, painting or cooking?