In 1888 one of the most notorious serial killers in history plagued London's East Side.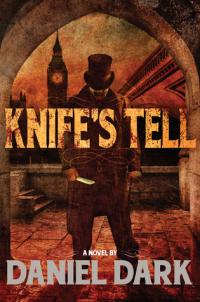 Knife's Tell is not about those murders, but the life behind them. What would cause a normal person to slay in such a horrific way?
Daniel Dark has explored an alternative tale of a doctor lost in reality trying to correct his past. With the help of his personal servant, he searches the Chapel for answers about his connection to the man with the knife.
Where did he come from? And how is the doctor part of his plans for escaping the police at every turn?
Read Knife's Tell to learn the story behind the blade that killed London.
***
[In each person's life there is a fog]
***
(Seventh Star Publishing., 15 September 2017, 245 pages, ebook, copy from @TCMPublicity, taking part in the blog tour on 24 February)
***
***