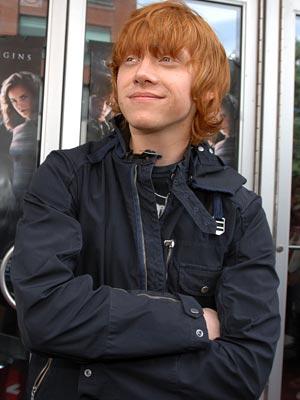 Actor Rupert Grint says kissing his " Harry Potter" co-star Emma Watson was "unnatural" because she's like a sister to him.
"It seemed like the most unnatural thing to do, to kiss this person I'd known since she was nine. It took a while to get into it and put our friendship aside. It's quite full-on, a proper snog. We're soaking wet as well – they dumped gallons of water on us and then we just went for it. We laughed a lot and it took us a while to concentrate. We did it about four times," contactmusic.com quoted him as saying.
The 22-year-old says it wasn't an ideal situation for either of them.
"It's a nice moment for the characters but she's like a sister to me. We're all really close friends, so it was very strange doing that."