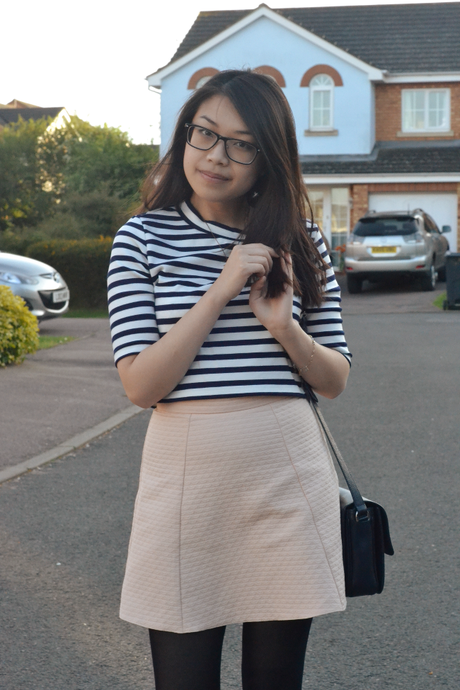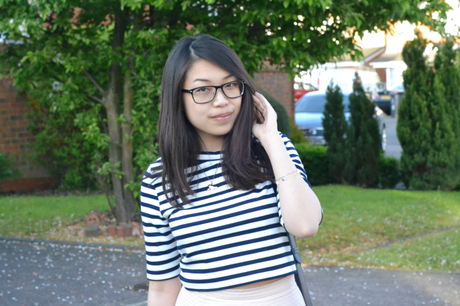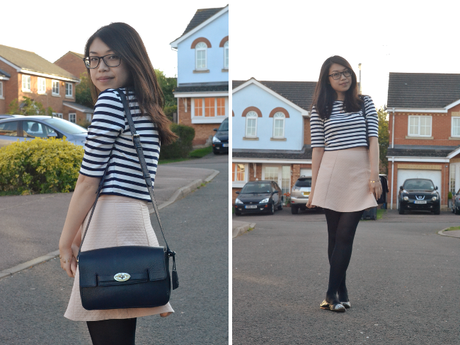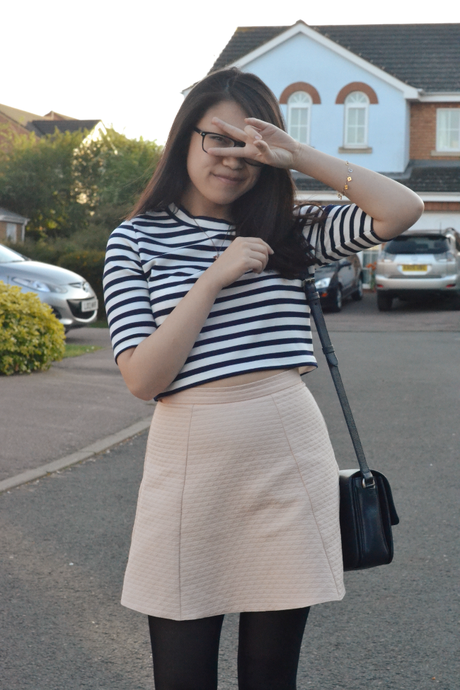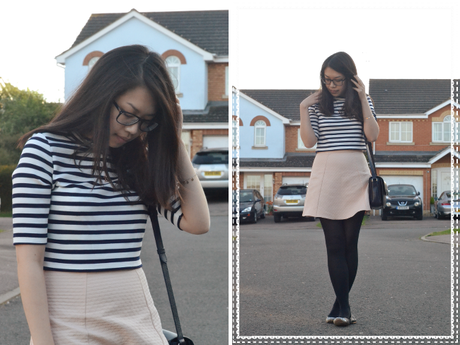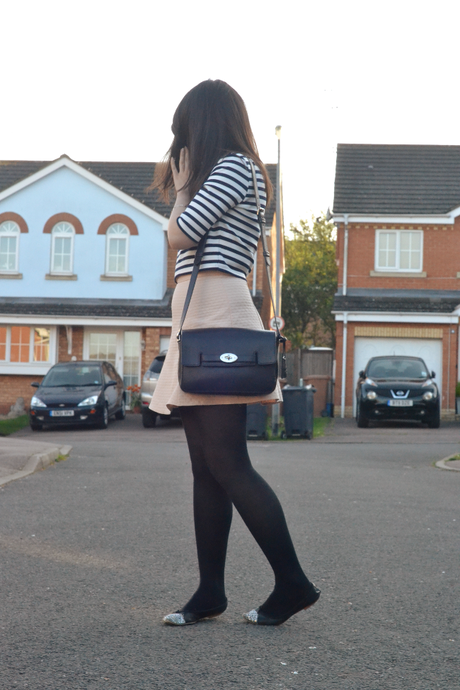 Striped cropped top, H&M; Pink textured skater skirt, River Island; Glitter tipped ballerina flats, Zara; Mulberry Bayswater Shoulder in Midnight Navy.
Today's post was supposed to be a chat about how I've created a 'treats list' that I can dip into and treat myself to when something good's happened or when I achieve something, but in an ironic twist of fate, I did an INSANE amount of shopping last week and this top needed a blog debut.
I first saw this cropped striped top in H&M when I visited Milton Keynes a couple of weekends ago. You know the story: see a top, make a stupid remark on how you'll buy it if it's in arms' reach, it's not - you end up regretting your entire existence. Yeah that. But I finally found it again in my newly opened hometown branch, along with a new dress and a pair of shoes. I just adore it. That little rolled neckline, mid-length sleeves and flattering cropped cut. I'm going to get so much wear out of this. (I traveled too many miles not to!)
For work, I teamed it with my Miu Miu inspired glitter toe ballerina flats - from Zara, FYI - and my pink skirt from River Island. Nice and simple.
This week has been a week of excess. Went for food with two of my best friends where we finally chatted all things engagements(!!), weddings, dresses and parties. I get to finally meet the lovely
Jade
tonight! In other news, I did my H&M haul, an F&F splurge, picked up the A Song of Ice and Fire book series (a.k.a. A Game of Thrones) and accidentally fell onto the ASOS website. So yeah. Maybe I'll write/film a haul or something. Maybe. And then burn my credit card. I'm now strictly commencing my no spending thang. Yes Janis Ian, I did just say
thang
;)

Turn on your JavaScript to view content