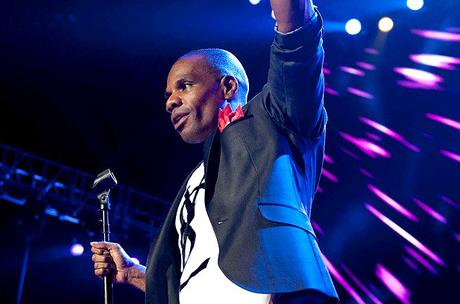 Tammy Franklin, the wife of Kirk Franklin shared a video with her followers of Kirk rubbing her feet.  The couple, who have been married for 21 years are true relationship goals, in the hilarious video Kirk looks into the camera and says,"this what real men do.. Rub their woman feet, I'm a Gospel G"
Check out the hilarious video below of one of our favorite Christian couples:
Even after 21 years he keeps me laughing! #us Kirkandtammy #gospelG #marriage #maketime❤️ @kirkfranklin

A post shared by T Franklin (@tamrock96) on May 3, 2017 at 7:45pm PDT
You have to  love Kirk and Tammy Franklin, they show us how to be saved and still have fun in our marriage.
Video Credit: Tammy Franklin IG