Kirk Franklin received some backlash this year when he was pictured in the studio with rapper, Kanye West as they recorded UltraLight Beam for the rapper's latest album.   Franklin, who has attended a Kanye West concert with his wife in Dallas,  said to the NY Times that he and the troubled rapper are really good friends, and that he  is really trying to be a brother to Kanye.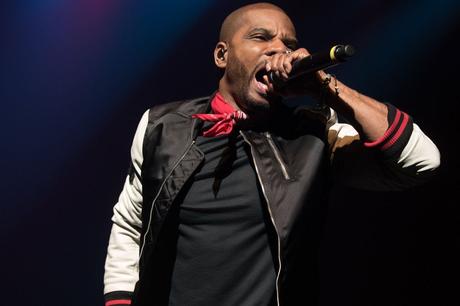 The prayer at the end of Kanye West's "Ultralight Beam" reminded me of the prayer that opened your last album, "Losing My Religion."
I was at Kanye's concert when it came to Dallas and he didn't tell me that the show ends on "Ultralight Beam." I'm looking at all these white kids, Hispanic kids, black kids, and this two-hour-long show turning up on these songs, and then the last thing they are left with is a prayer. All before that it's "turn up, get lit, get drunk, get high, party, woo woo woo" and before you leave, "Let me pray over you." I was with my wife and she said, "Do you see how God just got stuck into this whole freaking night?" We were very much in awe. His microphone is louder than mine and more broad than mine. Probably 85 percent of those people would never step in the church. It's very humbling.
When you took a photo in the studio with Kanye that went on Instagram, did you anticipate a backlash from the gospel world?
Me and my team, we were not trying to do photos. I just wanted to fly out to be a part of his vision. We have a very good friendship — we have really meaty conversations. I'm really trying to be a brother to him, which I am and will forever be. Someone wants to take a picture — now the narrative is out of my hands. What I always have to remember is motive and intent: "Kirk, you know why you're there, you know what God has put in your gut. Some of that will come and you will weather it." Christianity ain't something you signed up for like a vacation. It's not a first-class trip to Fiji. You're signing up for the ridicule.