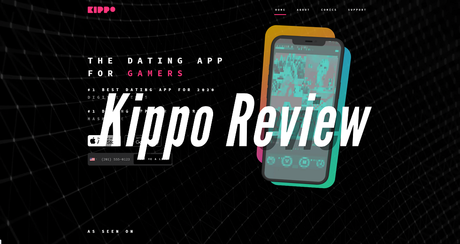 Video games are more popular than ever, but having a deep affinity for the medium remains somewhat of a social stigma. At their worst, gamers bring this scorn on themselves, but plenty of people who love video games could also love romantic partners. Kippo is a mobile dating app that lets you put your fandom at the forefront and connect with other people who feel the same way. That idea could easily become niche, pandering, or embarrassing. Fortunately, Kippo is a slick and capable service that gives you lots of room for uniquely nerdy expression.
Press Start
Kippo is a mobile-only dating app. We tested it on an iPhone 11, but there is an Android version, too. There is no web version, and you need a phone number to sign up. If you go to the Kippo website, you can read cute comic strips about dating as a gamer, but that is it. While mobile may be the most convenient way to use a modern dating app, most other services at least offer a desktop alternative, including , an Editors' Choice for dating apps.
Immediately, Kippo impresses with its visual style. Gamer-focused software runs the risk of looking gaudy, but Kippo sports a tastefully futuristic aesthetic with black backgrounds and splashes of pink, glowing electricity. Typing messages and profile information resembles writing code in a text editor, albeit one with lots of bouncy animations. In addition, the flavor text has personality without tipping over into the cringeworthy.
Character Creator
As you create your profile, you enter the typical information that you would input into any other dating service, such as the age range, location range, and gender range. You must upload four real photos of yourself. Kippo also lets you identify as nonbinary or open your dating pool to "everyone." You can display whether or not you are just looking for friends, and lock down your inbox so you do not get random unwanted messages.
Many dating apps make you answer numerous personal questions, from Match's prompts to eharmony's lengthy quiz to OkCupid's ever-growing list of questions. This makes profiles more substantial, powers various compatibility algorithms, and lets you get a better sense of the person that you may potentially date.
Kippo, however, lets you express your personality via nerdy interests. We filled out a list of our favorite games, titles drawn from Kippo's deep database. Alongside your pictures, your profile consists of cards, attractive and customizable infographics where you proudly and specifically display your dorkiness. Cards include your allegiance in the console wars, what your Animal Crossing character looks like, and your League of Legends profile.
Not every card focuses on how much you may or may love certain corporate brands. You can write a more traditional dating profile that offers a quick rundown of what you are looking for in a partner. Still, this is the app for folks who judge romantic compatibility based on how much they like Pokemon, not whether or not they are thinking about children. Unsurprisingly, the average ages we saw skewed younger even when we expanded our search range.
We appreciate how earnestly Kippo seeks to serve its famously shy demographic. It certainly does a better job catering towards gamers than, say, SilverSingles caters towards older users. The one catch is that cards are optional. We swiped through profiles with no cards at all, no way for us to judge a potential match beyond looks. Still, the profiles that are fleshed out rival in terms of depth and visual appeal.
Microtransactions
Kippo is free to use with a few limitations. You can only swipe 30 profiles per day, and send one message to someone you have not matched with yet. With a free account, you can only add three cards to your profile.
Paying for the premium Kippo Infinity subscription removes those browsing and messaging limitations. You can also add seven cards to your profile. Kippo Infinity costs $10 for one month, $37 for six months, and $56 for a year. That is on the low end, as far as dating app prices go. Competing subscriptions easily cost twice that much.
Social Distancing With Kippo
Staying at home and being antisocial is a gamer stereotype. However, during the COVID-19 pandemic, everyone needs to stay at home, even while dating. One Kippo card even lets others know that you are sheltering in place to stop the spread. However, Kippo has no video chat functionality, an essential virtual dating tool. A spokesperson told us "93 percent of Kippo users go on a virtual date and play video games together before ever meeting in-person." Building that feature into the app would have been great.
Other dating apps have rolled out video chat features in response to the pandemic, including Bumble, Match, eharmony, and Plenty of Fish. Meanwhile, for gamer communication, there is always Discord.
Gamers (and Lovers), Rise Up
A gamer-focused dating app is the most questionable and cynical pitch we have seen since learning about a gamer web browser and gamer IKEA furniture. Fortunately, Kippo is a lovingly crafted app where nice nerds looking for romance or friendship can connect with each other through the prism of their own cherished hobbies. Match and Tinder remain our Editors' Choice-winning dating apps, because they serve wider audiences. Still, if your tastes are more specific-specific enough to read a tech website like Greatofreview-Kippo may be the dating app for you.
PROS
Stylish futuristic aesthetic
Profiles let you express geeky interests
Affordable premium version
CONS
No video chat
No web version
THE BOTTOM LINE Kippo lets gamers and geeks express their passions and attract romantic partners through a stylish, mobile dating app.