FirstLadyB: Christian Entertainment News Is My Passion!
Dr. Tony Evans highly anticipated faith based film, Kingdom Men Rising premiered in select theaters on April 29th & 30th.
To celebrate the premiere, the entire Evans family came out to support the film.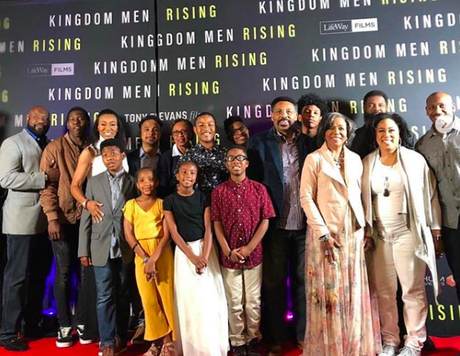 Pic Credit: Dr. Tony Evans Instagram
Kingdom Men Rising is a documentary film exploring what it means to be a real man in the midst of cultural trends in which there is confusion about masculinity. The film wrestles honestly with the unique questions and circumstances men face today.

This film draws from the experiences of author, pastor and speaker Dr. Tony Evans to provide clarity on this topic.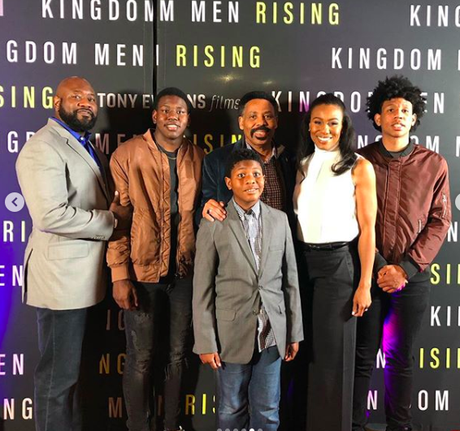 Pic Credit: Instagram
Through the stories of several men, the film drives us toward God's ultimate purpose for masculinity and design for men. Featuring Grammy-award winning entertainer Kirk Franklin, Heisman trophy winner Tim Brown, former Dallas Cowboy quarterback Jon Kitna, Super Bowl winning coach Tony Dungy, NFL vice president Troy Vincent, author Priscilla Shirer, and others, The film provides an honest portrayal of today's man that is countered by God's original design.