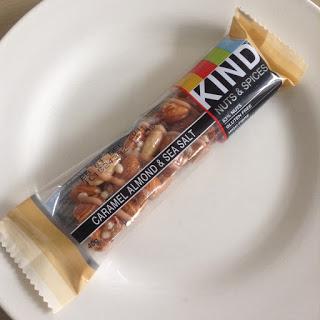 There's a lot of competition in the "healthy" snack bar market these days, from Nakd, Primal Pantry, Eat Natural, Meridian, etc., but one new brand that caught my eye recently is "Kind Snacks Nuts & Spices". They're a US company that were recently involved in a dispute with the FDA over using the word "healthy" on their products. According to the FDA this is because the bars contain high amounts of fat, even though it's the heathy type of fat from nuts and seeds. Personally I think this is ridiculous, fat isn't unhealthy by itself but rather it's the added sugars that make it unhealthy...still, we must follow these silly "powers that be" I suppose!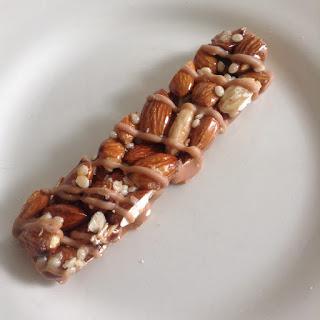 Although these bars do contain sugars, they're a heck of a lot less than any chocolate bar and even most fruit based snack bars. This "Caramel, Almond & Sea Salt" variety is gluten free, high fibre, contains 63% nuts and is bound together with honey and glucose syrup. It contains whole almonds, sea salt and a drizzle of caramel flavor coating.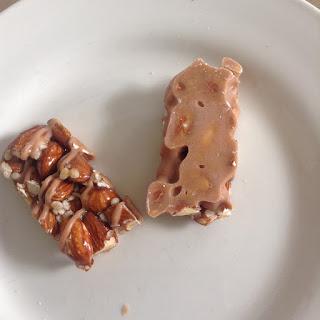 The bar is very crunchy, the syrup coating makes it almost toffee like, so it's a bit different to most other bars of this type. I really liked it, the almonds feel fresher in their whole form, and the caramel coating and seasalt both bring a delicious sweet and savoury kick. It was very satisfying and filling, and not too sugary sweet.
Overall, I have to say I'm rather impressed with Kind Snacks, this is a bar that manages to be tasty and satisfying without a massive sugar rush along with it. I'd happily buy it again, and may indeed end up doing so since my local Tesco express stocks these!


8 out of 10.