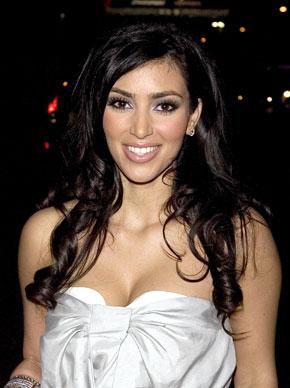 Socialite Kim Kardashian says she will start using a weight loss supplement in order to get in shape for her wedding.
Kardashian – who will marry basketball star Kris Humphries later this summer – will be taking QuickTrim, the supplement that helped her shed 6.8 kg in the past, reports femalefirst.
When one of Kim's Twitter followers tweeted her on microblogging site, "On my way to GNC to buy some quicktrim", the 30-year-old responded by writing: "Take some for me! I'm about to start again! Wedding slimdown (sic)."
She has also started using home skin care and hair removal treatments from TRIA Beauty.
"I have been using the new @TRIABeauty Laser since they first sent it to me to try & now I'm fully ready for summer!" she posted.