Several months ago, Paula the Podcaster at Knitting Pipeline,  mentioned that she was working on knitting a cowl.  The name of the cowl sounded Irish (the Kilkenny Cowl) and I thought it might be one I would enjoy making and wearing while in Ireland this fall.  And then on her podcast yesterday, she again mentioned finishing it for her future daughter in law, and showed the pretty cowl on her website.  So I, too, will share this pattern and the end results.
In early July, I shopped online at Quince & Company and ordered the pattern and the yarn to knit this cowl.


(The pictures of the Kilkenny and the pretty girl are from the Quince website)



You can order the Kilkenny pattern and yarns here.
The "chickadee" yarn in the color nasturtium, in 100% made-in-America wool was purchased and knit over a few weeks, resulting in my rendition of the Kilkenny Cowl: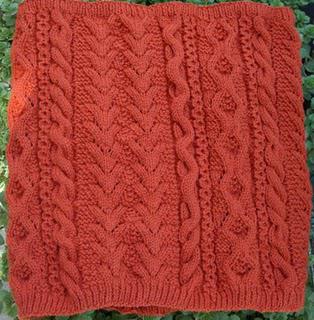 Remember those beaded glass bracelets I made to go with it?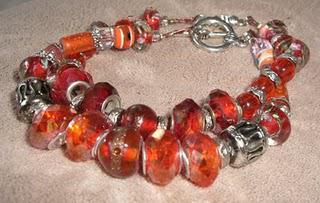 Thanks, Paula, for the suggestion of a fun knit project with cables and lace making that was not too difficult.
(More Kilkenny Cowl knitting information can be found here on my Ravelry page.)