Recently
CAbi
had a contest where you could
enter to be a "Real Model" for them
. For those not familiar with CAbi Clothing, at the back of their catalog they have non-models featured wearing their fashions. Often it has been Consultants for the brand, but this spring they decided to feature customers with their consultant. My consultant
Lisa
and I thought it would be fun to enter as we are body opposites and have been friends since the '90s, way before she started selling
CAbi
.
We didn't win the contest, but we had a blast getting together one beautiful Sunday morning to photograph ourselves in the
Spring 2012 CAbi clothing line
- here's pictures from our shoot!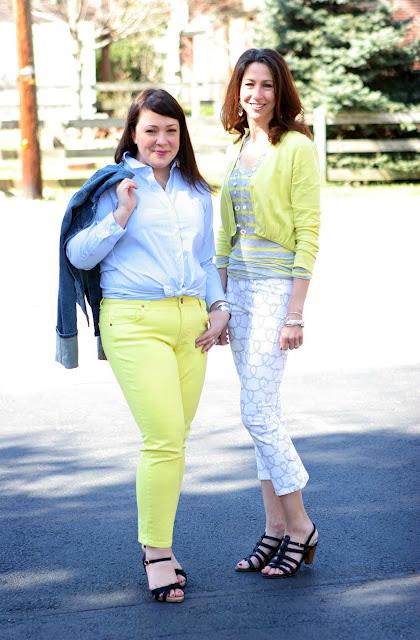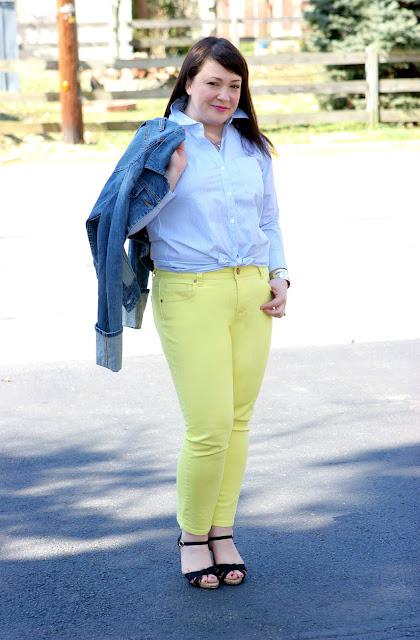 I am wearing the Cropped Bree Jean, Cross Button Shirt, and Cuffed Up Jacket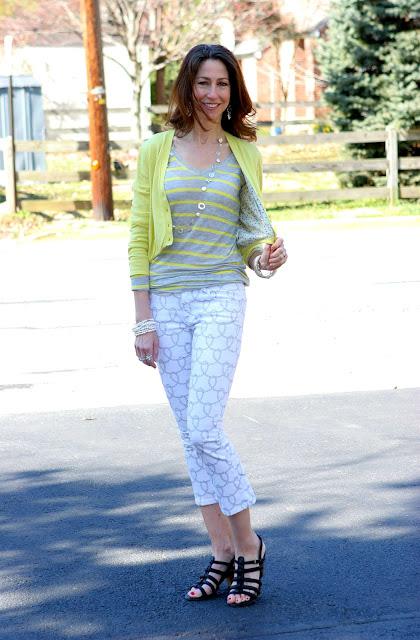 Lisa is wearing the Printed Bootlet Jean, Prepster Cardigan, and V-Tee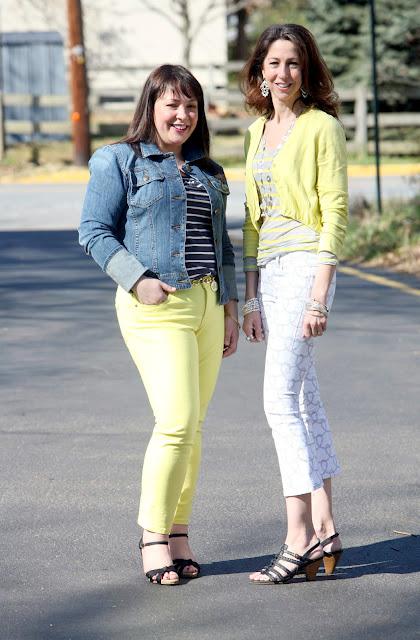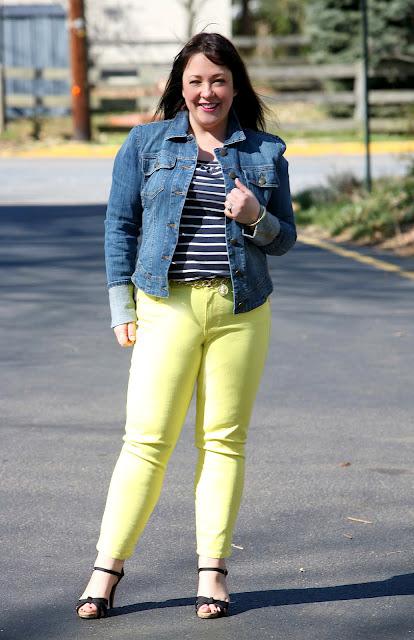 I am wearing the Seaside Tank, Cuffed Up Jacket, CAbi Chain Belt, and Cropped Bree Jean
I am LOVING the bright neon cropped jeans, and all the nautical touches in the spring collection.  It was really hard deciding what to wear, for so many pieces from the Spring 2012 collection are so cute and so very wearable!
If you haven't heard of
CAbi
before, check out my post on my first experience with the line, and my first time hosting a CAbi show.  And if you are in the DC/Maryland area and are interested in learning more about the line or hosting a party, feel free to
contact my friend Lisa
!
Note: CAbi didn't ask me to write this piece, and I wasn't compensated in any way for this post.
Follow Me | Twitter | Facebook