A few weeks ago I went on my first ever Qatar Desert Safari. Travis' sister Nicole was in town visiting us so a trip to the inland sea was a must do. I had for a while wanted to do the trip to the very southern part of Qatar, but we never got around to it (although Travis had been with his work team). A primary school friend of mine who happens to also be living and working in Qatar also joined us.
Travis had found Qatar Inbound Tours online and the driver picked us up from our desired location (our apartment complex) in a four wheel drive. The trip down south to the 'starting point' at Sealine Resort took about an hour. We stopped for a five minute break at the start of the dunes to allow the driver to release the pressure from the tires and gather the company's convoy of 4WDs. Having been on a similar safari in Dubai, I knew what to expect from the dune bashing and I was a little nervous, as generally, I detest rollercoaster rides and the like.
The next two hours as we headed towards the inland sea across the dunes was filled with various levels of excitement (depending on the size and gradient of the dune) and horror – as at one point we saw a badly damaged and burnt 4WD sitting between some dunes where an adventure trip had obviously gone horribly wrong. We stopped at a few scenic places along the way and enjoyed the view and the soft breeze.
Eventually we reached the beautiful inland sea and caught our first glimpses of Saudi Arabia from afar. We stopped to take photos from the peak of a sand dune and later shared dates and Arabic tea with our drivers.
Unexpectedly, we took a relatively flat road parallel to the dunes on our way back (stopping to enjoy the sunset) which took about an hour to Sealine. It was an enjoyable day.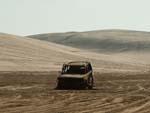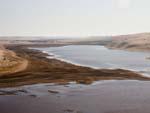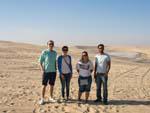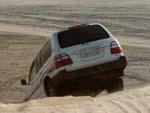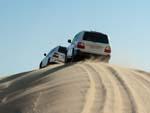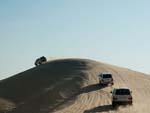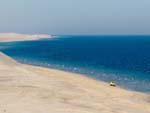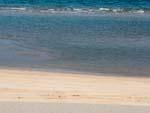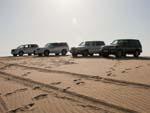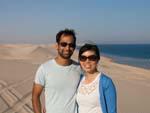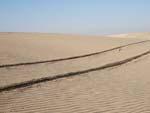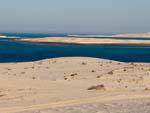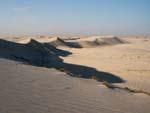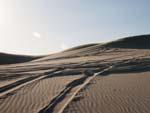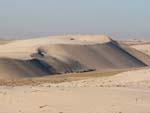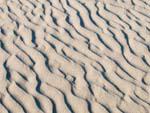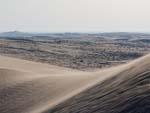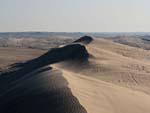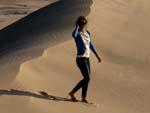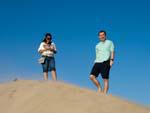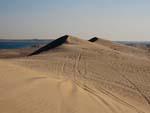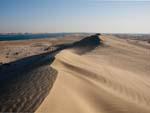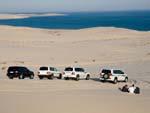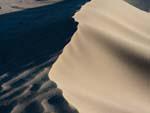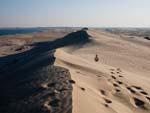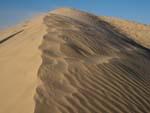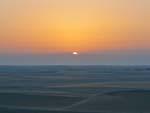 24.63
51.296