The Kardashians already dominate the TV ratings. It looks like Khloe is aiming to add to the list of Kardashian World Domination with her announcement of a partnership with Dallas radio station Mix 102.9 FM. Khloe will be hosting a daily radio show from noon to 1:00 PM.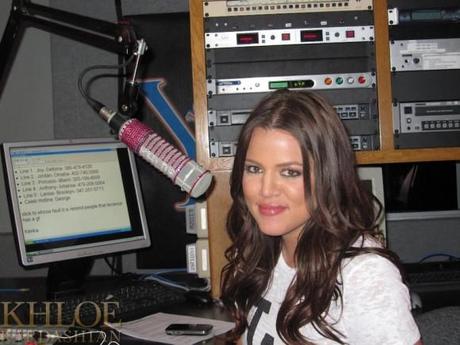 She published this post on her website today, saying:
Hi dolls! I have some very exciting news for you. I'm returning to radio!!!!!! I'll be joining the team at Mix 102.9 every day from 12-1pm CST for my very own show, The Mix Up with Khloé, and I could not be more thrilled about it! Doing radio in Miami a few years ago was some of the most fun I've ever had and I can't wait to get back into it here

in

Dallas

! You all know that I love to talk LOL, so this is the perfect gig for me. I can't wait to get started! 
My first show will be this Monday, January 30, and I am beyond excited! To my fans outside of Dallas, you can listen live on www.mix1029.com. WOOOOOOHOOOOOOOOOOO!
I wonder what the format is going to be? You know I will be tuning in to hear how she does. How about you!?