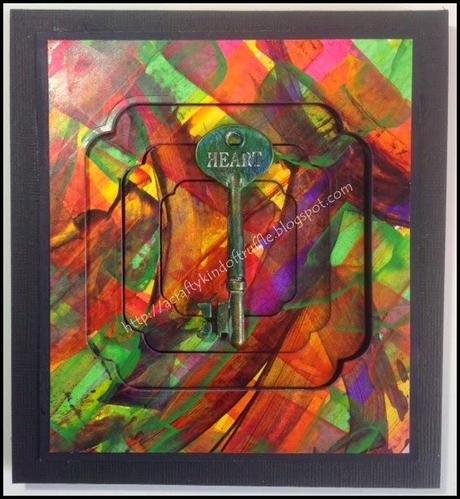 I made this for my hubby for Valentines Day. We give cards but not gifts and although not strictly a card this is what he got!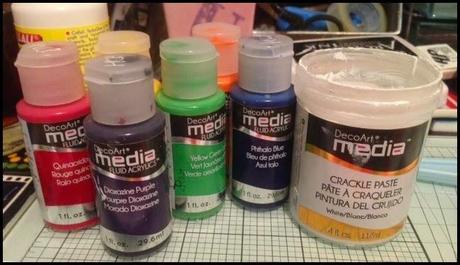 I used DecoArt Fluid Acrylics (how the crackle paste got in on the act in the photo I haven't got a clue!) which give a fab coverage and the colours are very intense.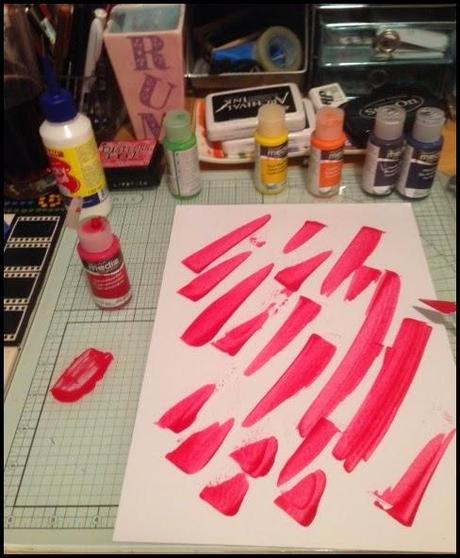 Using a palette knife I added color onto card one by one.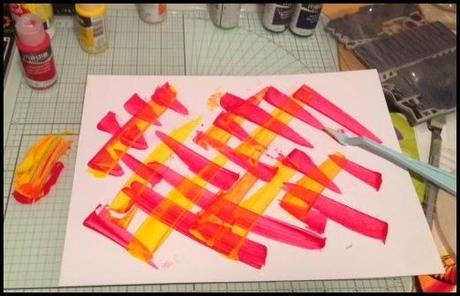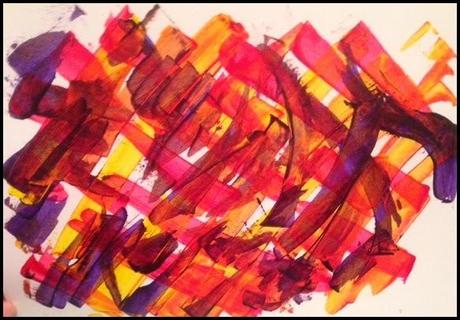 Untill I got the desired effect.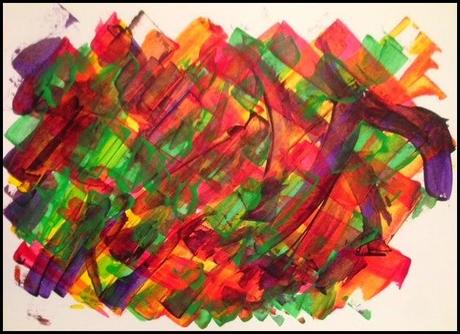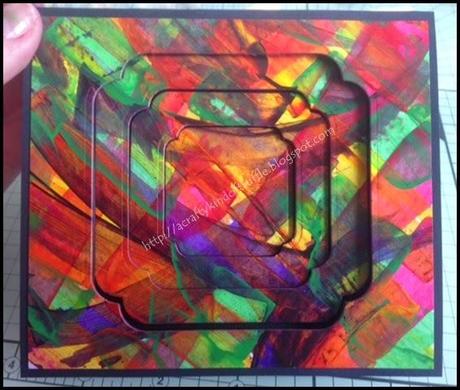 I trimmed the card to the finished size and used a Spellbinder die to cut each layer of the painted card. The bottom layer is stuck onto a strong black card and each of the other layers were stuck on separated by sticky pads. The edges were covered using Washi tape so the sticky pads could not be seen.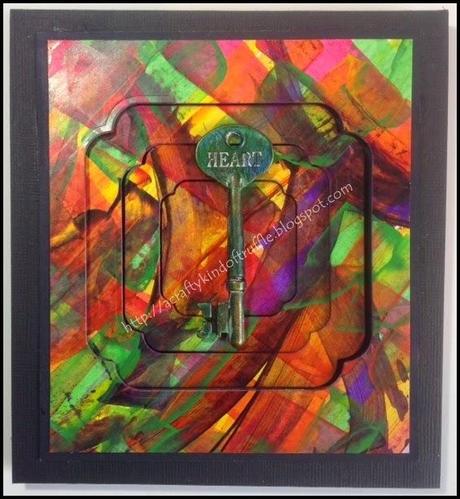 I used a key from the Idea-ology range, rubbed in some white paint to help the word 'heart' show up and glued it in place. 
Finally I added a little hanging hook.
This was so quick and easy to do and makes a lovely little gift x